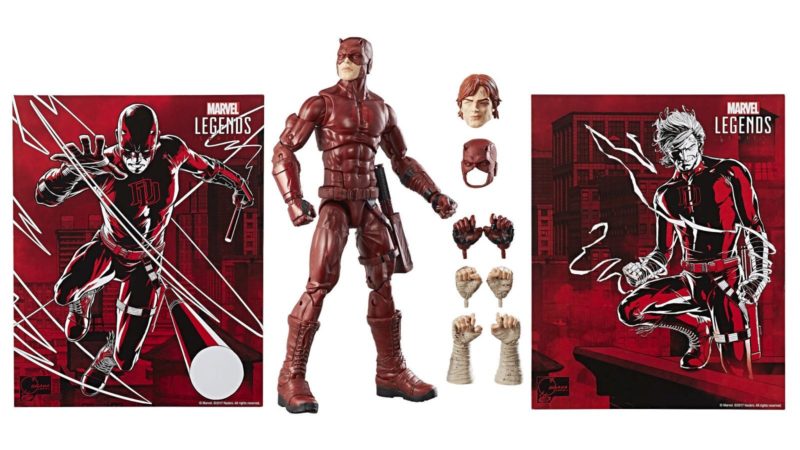 At San Diego Comic-Con last year, Hasbro teased a battle-damaged Matt Murdock head during their Marvel Legends panel. We snapped a quick shot of it on our Instagram feed. Thanks to an exclusive reveal at Yahoo, we now know that Matt is joining the 12-inch Marvel Legends line as a convention exclusive for SDCC 2017.
The SDCC Daredevil will include packaging with artwork by Joe Quesada and some messaging in braille, four sets of hands (fists and gripping hands in gloved and bandaged flavors), DD's billyclub, and two interchangeable heads. One head is masked, and the other has a DD cowl to complete the unmasked look.
I hope those bandaged hands will eventually get some re-use via a 12-inch Iron Fist .
Daredevil will be available for $59.99 at the SDCC Hasbro booth, with limited quantities to follow at HasbroToyShop.com. Now bring on the 6-inch Legends – let's hope it's worthy! 😉