Masters of the Universe Classics Rio Blast and DC Universe Classics Aquaman and Robin also available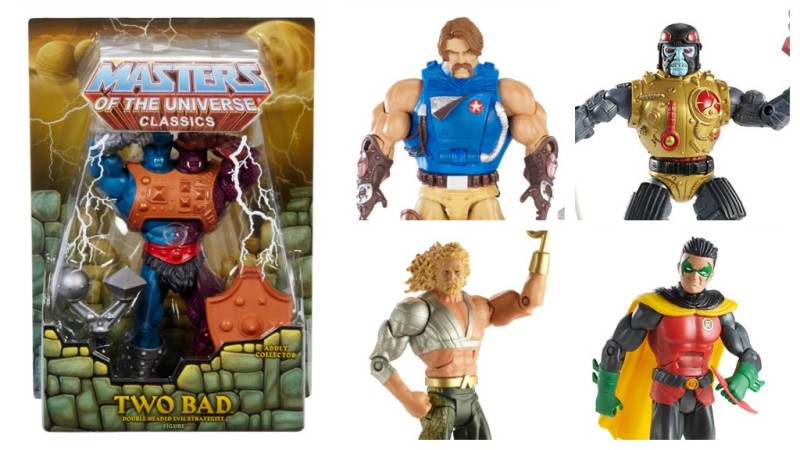 Blast Attak, this month's Club Eternia figure, may be considered a dud by many Masters of the Universe Classics fans, but Early Access this month is sure to be a madhouse – that's because Mattycollector is making Two-Bad available. As some of you may recall, during the subscription drive for the 2014 Club Eternia, Mattel announced that Two-Bad would have no day of sales inventory, leading to much angst from the fan base and presumably to more subscriptions.
What remains to be sold during is likely the customer service stock for the figure – so be prepared for a massive rush followed by a quick sell-out. Adding to the mayhem are two of the final DC Universe Classics figures – Aquaman with his hook hand and the Damian Wayne Robin, both with their own draw. Rio Blast rounds out Early Access.
Early Access has Two-Bad, Rio Blast, Aquaman and Robin, and opens tomorrow at 8AM PST. All Access adds Blast Attak, and will open up at 9AM on Friday.
» There's more… click to continue reading Two-Bad Makes Mattycollector May Early Access a Can't-Miss