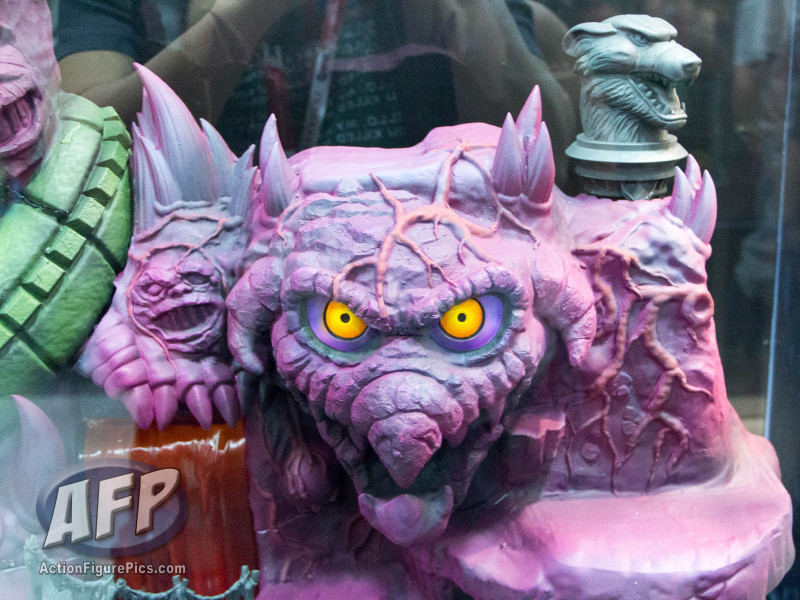 Remember when I said I thought Mattel would shut down Mattycollector after 2015? When I saw Mattypalooza on the schedule for Comic-Con, I started prepping for this: I was wrong. 😀 I'll write about my conversation with the new team soon, but in the interest of time, here's what's coming:
Collector's Choice – a six figure Masters of the Universe Classics subscription with Lord Masque, Vultak, Darius, Crita, General Sunder, and a Horde Wraith. Despara is the sub exclusive.
Power-Con will have three redeco exclusives – Granamyr in green, Beast Man in red, and Khan in camo
He-Man and the Masters of the Universe – a new A-list sub in Filmation style with Classics articulation – He-Man, Trap Jaw, Skeletor, Beast Man, Evil-Lyn, and Clawful. Evil Seed is the sub exclusive.
Snake Mountain – 'nuff said
Thundercats – a new subscription starting July 2016, with Lion-o and Jackalman revealed. A withered Mumm-Ra will be the sub exclusive.
» There's more… click to continue reading SDCC 2015: Mattel Masters of the Universe Classics and Thundercats for 2016 [Updated with Mattypalooza Panel Video]