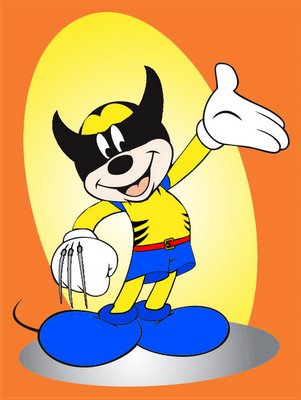 Mystery artist "dR g0Nz0" was oddly prescient when he submitted fan art of Mickey Mouse as Wolverine to the Wolverine Daily blog about a year ago.
Unless you have no access to any kind of media (and if you didn't, you wouldn't be reading this), you've probably heard that this morning Disney announced its intentions to acquire Marvel for around $4BN in cash and stock.
Now, I'm going to guess that there wasn't a lot of rumblings in the market about this deal beforehand, as most news outlets are still just rehashing the press release and not providing a lot of opinion.  But I've scoured the internet (read: googled it) to bring you some of the early thoughts and opinion from around the interwebs.
Everyone knows that this deal is about the movie business, but what about the rest of the Marvel businesses?
So, how are people reacting to the acquisition?
How do you feel about the Disney / Marvel acquisition?