It took a little bit longer than normal, but the G.I. JOE team at Hasbro is back with another round of Q&A.
1) We're all excited about the G.I. Joe Renegades show on the Hub premiering November 26. When will we start hearing about toy lines to support the show?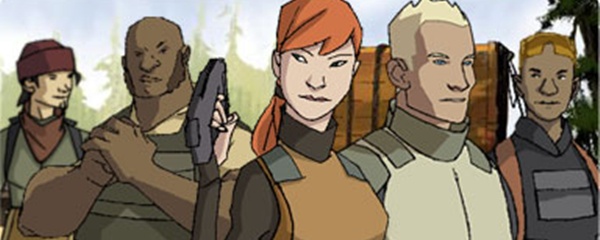 G.I. Joe product inspired by characters and themes from the upcoming G.I. Joe Renegades series on the Hub will be available in Fall 2011. The figures will be offered in the Pursuit of Cobra line and will have the highly-detailed, realistic look of the line.
2) The G.I. Joe Pursuit of Cobra line has been awesome so far. The updated designs are great and the wealth of accessories is a welcome sight. My question is, why aren't there any females included in the line? It would be great to see what the Baroness, Lady Jaye and Scarlett would look like in this line!
We share your enthusiasm for the inclusion of females in this line. However, the reality is that they just don't sell as well as the other figures. Given the limited amount of figures that we come out with every year, we'd rather make sure that we come out with figures that sell so we can make more.
3) Hasbro has produced internet exclusive 7-packs the past couple of years. What plans do you have for internet exclusives next year?
We're wrestling with this subject just at this moment. There are a number of ideas being tossed about and they're so good that we are having trouble deciding what we want to do. As soon as we decide, we'll let you know.