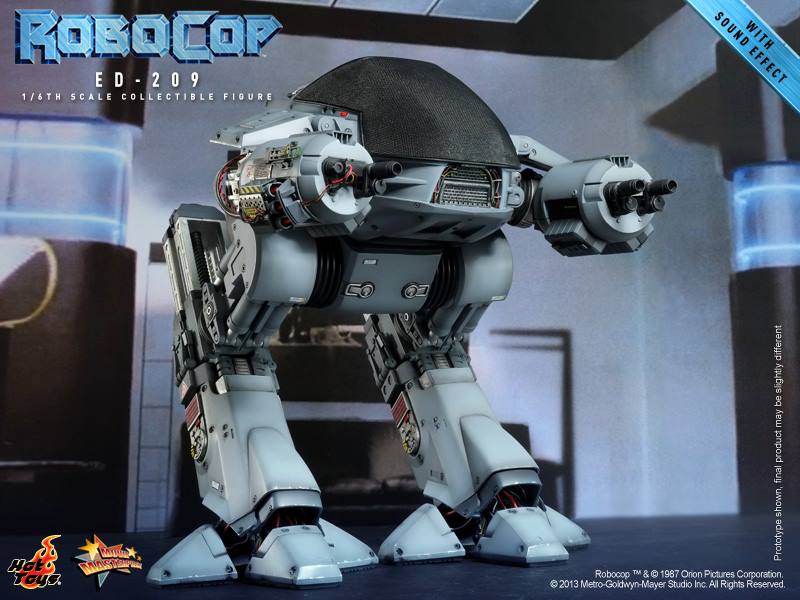 You can't have RoboCop without ED-209 – well, you could, but it just wouldn't be as cool. While ED-209 isn't DieCast like his nemesis, he does feature improvements over the first release from way back – but like RoboCop he comes with a sound chip. Time to pre-order – you have five seconds to comply.
RoboCop: 1/6th scale ED-209 Collectible

RoboCop is a classic Sci-fi movie in the 80s. In addition to the iconic character, the "future of law enforcement", ED-209 is also a memorable character in the movie. Hot Toys has previously introduced the 1/6th scale ED-209 Collectible in 2006 and has received great response. We know that fans have been longing for a new collectible release for the RoboCop series, so we are very excited to present the new 1/6th scale ED-209 Collectible, specially equipped with sound effect.

The movie-accurate ED-209 Collectible is highly-detailed. It features a new sculpted body, improved articulations on arms, legs, and claws to better simulate ED-209's movement in RoboCop, interchangeable battle damaged arm and the ability to speak memorable quotes from the movie.