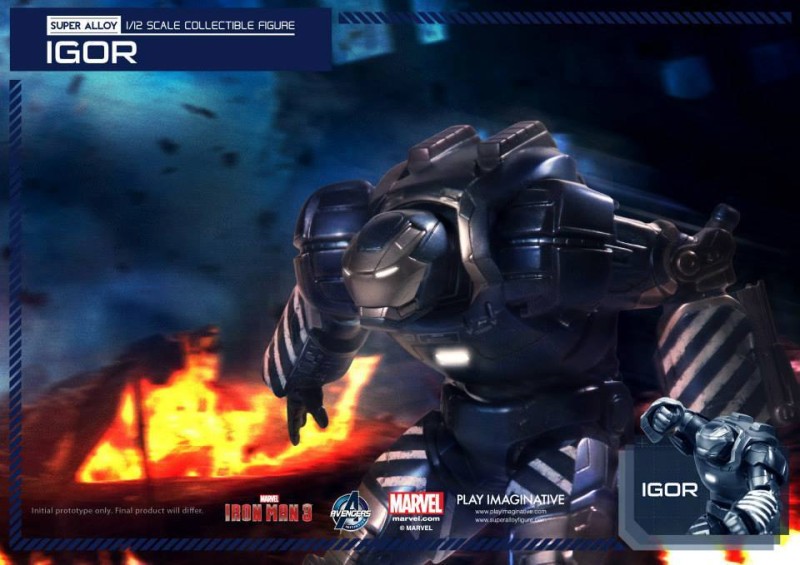 Yes Anime, Play Imaginative's distributor in the United States, is getting ready to put the Super Alloy 1/12 scale Iron Man Mark 38 (aka Igor) up for pre-order. For those of you looking to build your own armory, Igor will probably set you back a little over $100 – a bit of a shock to your wallet if you're accustomed to picking up Hasbro Iron Man figures for $15 – $20.
Keep in mind, these are upwards of 80% diecast – still, I'm really curious as to how collectors will take to the high-end Iron Man figures in this scale. Igor looks fantastic!
Super Alloy 1/12 Scale Igor Up For Pre-Order Soon!
via YES ANIME.