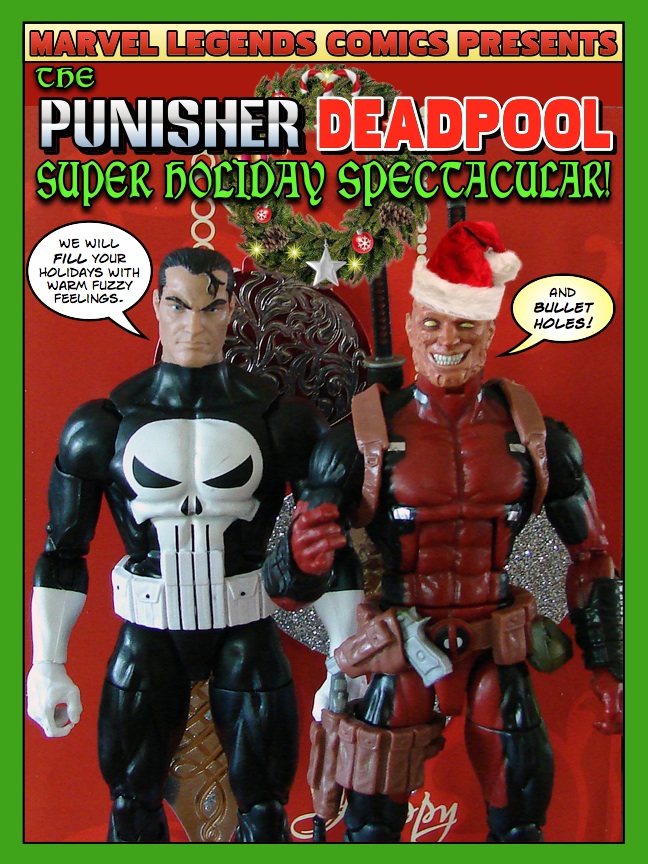 'Twas the night before Christmas and all through the town,
the Punisher was busy mowing criminals down.
Meanwhile Deadpool was hot on his trail,
hired to kill him, and he would not fail.
But in the spirit of the season they team up instead,
and now a lot of bad guys are going to be dead.
Happy Holidays!
Be sure to check out the rest of Bill's work here at AFP and at Bill's Comics. And thanks to Extreme-Sets for providing review samples of the Animated Port, Building 2, and the Sector 9 diorama sets.