If you're like me and forgot to put in a pre-order for the latest Marvel Legends 2-packs with Iron Man / Maria Hill, Nick Fury / Hand Ninja, and Skrull / Kree Warriors, you might be scrambling like me to pick these up somewhere. I just saw tonight that these are all *in stock* at TFAW.com for $26.99. That's a couple more than at Toys R Us, but I'm not sure when they'll stock online, and I'm not up for hitting the store every day.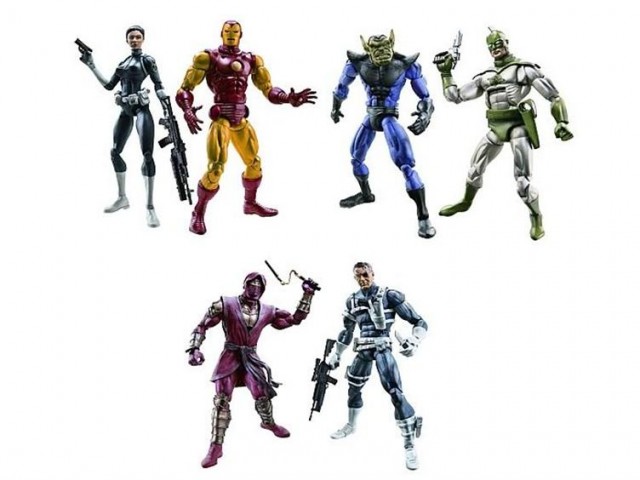 To help out, here's some coupon codes that are good through the end of August:
Free Domestic Shipping on $30+ IN-STOCK ORDERS – Coupon Code: DOGDAYS
10% Off IN-STOCK ORDERS Over $50 – Coupon Code: SCORCHER
Good hunting!