With the official release of the Iron Man 2 action figure line upon us, it's time to start taking a look at the amazing new movie line from Hasbro. Today we are going to look at the new 4-inch versions of the three armors from the first film.
Mark I
This is a great update to the first movie figure. Even though it is a smaller scale, there are more paint details and MUCH better articulation.
Mark II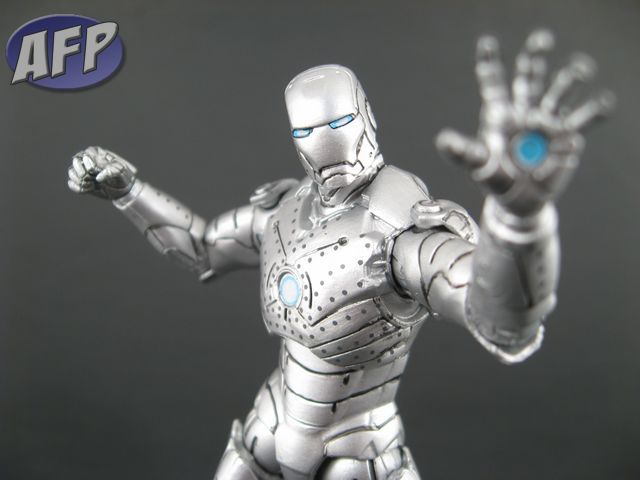 If you can pick through a few and find a good one, the panel and detail lines on this version of the Iron Man armor are simply crazy at this scale. This is one of the best 4-inch figures I've seen Hasbro do.
Mark III
Another great update to the previous movie 1 figure, however, I had to pick through ten of this figure to find one that didn't have a sloppy paint job. Also, the joints on many of these figures are tight – I suggest running them under warm water before forcing any joints. As pictured below, this new figure is in great scale with the Iron Monger from the 6-inch line from the first movie.
Check back later this week for our look at the new Iron Man 2 Mark VI and War Machine armors!