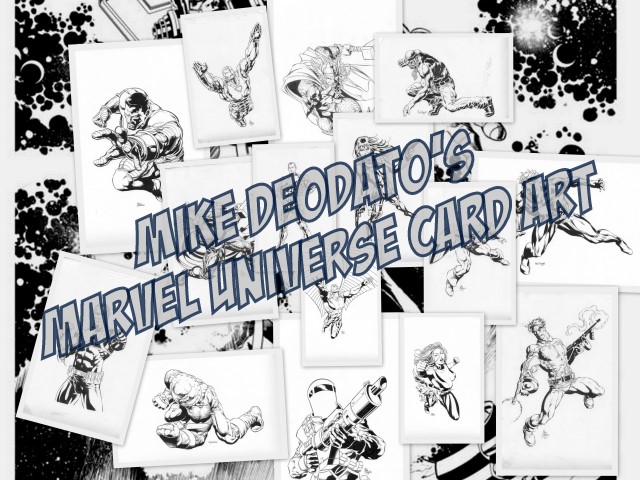 Back in October, we were happy to share some of the Marvel Universe Secret Wars card art by Bob Layton. Hasbro has continued to work with the top Marvel artists on the card art for the Marvel Universe line. For 2009, Frank Cho was tapped for the main line's card art, and Joe Quesada provided the art for the San Diego Comic-Con exclusives (and word has it that he'll repeat for SDCC this year.)
In 2010, it's Mike Deodato Jr. on the main line. I happened upon some of the original, uncolored art for the cards and wanted to share it with you here.
If you're interested in owning any of these unique pieces of comic book and toy art, Mike has the original art work available for purchase. If I had the scratch, I'd probably spring for Luke Cage or Juggernaut.
But wait, that's not all! As a bonus, here's the uncolored card art for the upcoming Masterworks Series Galactus. I HUNGER!