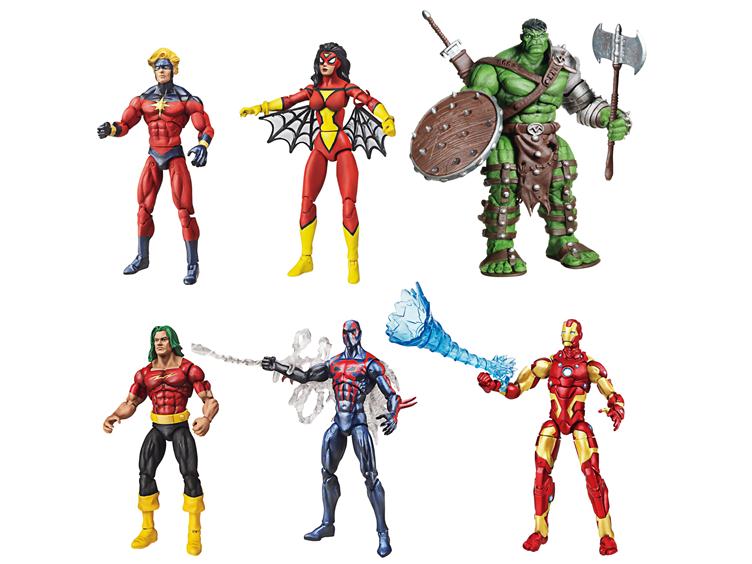 Apparently the first wave of Marvel Universe that's slated for 2011 has started hitting at some Toys R Us locations. (Edit: Looks like I misread some Marvel sightings reports – this wave hasn't been found at retail yet.)
If you prefer a sure thing like I do, you can pre-order a set, which includes Captain Marvel, Doc Samson, Iron Man, Planet Hulk, Spider-Man 2099, and Spider Woman, at some online retailers, like AFP sponsor Big Bad Toy Store.

>> Marvel Universe 3.75″ 2011 Series 01 – Set of 6 – $59.99
Happy shopping!