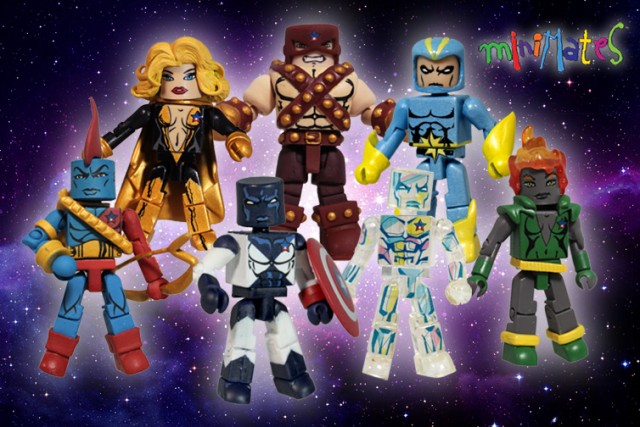 The longest-running comic-based toy line in history heads for the stars! This special cosmic-themed wave of Marvel Minimates features a collection of spacefaring heroes ready to defend Earth from the Badoon and other threats from across the cosmos – the Guardians of the Galaxy!
This series of two-packs includes:
Major Victory with Starhawk
Major Victory with Aleta (chase figure)
Charlie-27 with Yondu
Martinex with Nikki
This is the Minimate premiere of all seven Guardians, and the first time several of them have appeared in toy form! The Guardians of the Galaxy Minimates are coming soon (or later) to your favorite comic store or online retailer.
Additional Links