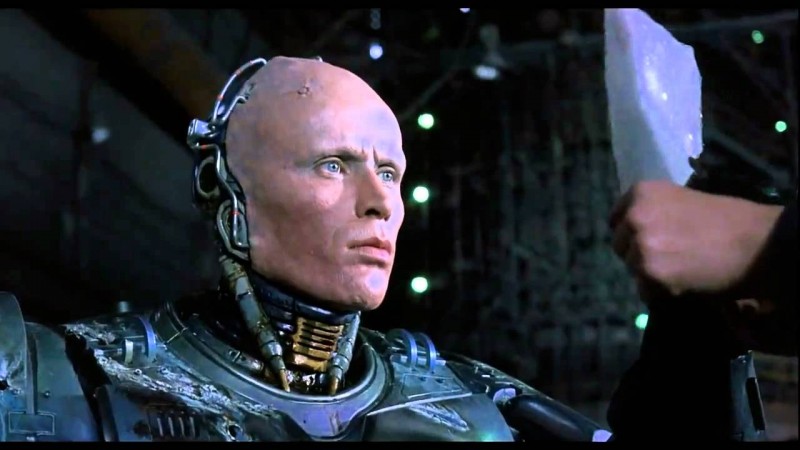 Don't be fooled – that's not the sneak peek of the upcoming RoboCop unhelmeted headsculpt above, but judging by the progress in the Hot Toys update, I wouldn't be surprised if it comes out looking like the real deal. Since Hot Toys also revealed this will come with a not-yet-revealed version of RoboCop, the only question is what it will be. I'm betting on a much more battle-damaged Murphy.
Still want either version of RoboCop or ED-209? You can pre-order all of the Hot Toys RoboCop figures at Sideshow Toys. BigBadToyStore is already sold out of their pre-orders.
Sneak Peek of Unhelmeted RoboCop

Thank you for many fans' support when we introduced our latest RoboCop collectibles. We heard that you guys would love to see Alex Murphy as the unhelmeted RoboCop, so we got a good news for you all! Our Production Director & Chief Painter J.C. Hong has just shared photos of the work already in progress for the head sculpt on his blog (http://tiger231.blog.me/80191133866), so please stay tuned to see how it will look like in another version of RoboCop soon!