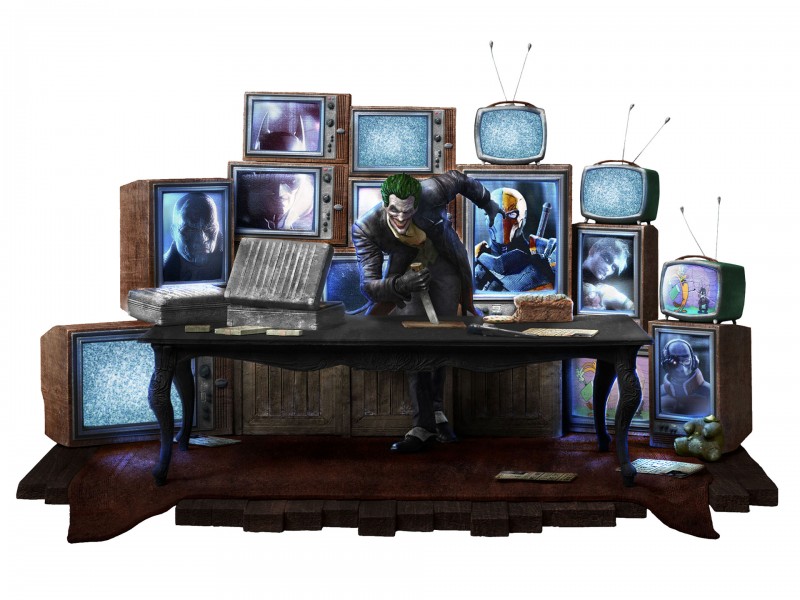 Speaking of Batman, the latest installment in the Arkham series of video games is coming. Batman: Arkham Origins Collector's Edition is available to pre-order, and it will feature an exclusive statue of the Joker, complete with LED lighting effects. In addition, you'll also get Deathstroke as a playable character with 2 skins and 2 bonus maps, a first appearance Batman skin, and a bunch of other cool items, including printed materials and bonus DVDs.
I had a blast playing Arkham Asylum, but never finished Arkham City. Are you guys going to pick up Origins?
BATMAN: ARKHAM ORIGINS
COLLECTORS' EDITION FOR BATMAN: ARKHAM ORIGINS NOW AVAILABLE FOR PRE-ORDER

This awesome package includes a copy of Batman™: Arkham Origins, an exclusive Joker statue featuring LED effects, an 80-page, full-color hardcover art book, the full length DVD feature film Necessary Evil: Super-Villains of DC Comics, exclusive in-game content and much, much more.

Set to release on October 25, 2013, this Collectors' Edition will be produced in limited quantities so be sure to Pre-order and reserve your copy today!