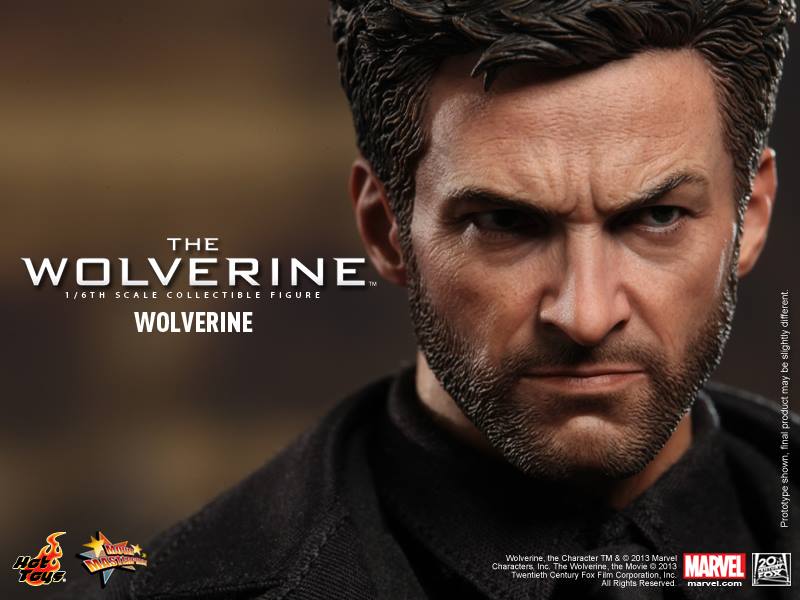 The latest Wolverine figure from Hot Toys has got the best likeness to Hugh Jackman yet. The two outfits he comes with are a little plain – "funeral" Logan is an obvious choice, given one of the key action sequences in the movie, but it just looks out of place for the character for me. The sword of Clan Yashida is a nice accessory, but I wish it had more significance in the movie.
I suppose I would like this figure more if I had enjoyed the Wolverine movie more.
The Wolverine: 1/6th scale Wolverine Collectible Figure

Wolverine, one of the favorite superheroes of all time, was back in action and summoned to Japan in the summer blockbuster – The Wolverine. Originally only to say goodbye to an old acquaintance, things quickly turned sour as Wolverine lost his immortality while dangerous enemies were coming after him.

Hot Toys is thrilled to present the new 1/6th scale Wolverine Collectible Figure from The Wolverine. The movie-accurate collectible is specially crafted based on the image of Hugh Jackman as Wolverine in the movie featuring a newly developed head sculpt, two styles of claws and costumes, and an engraved metal Japanese sword.
via The Wolverine: 1/6th scale Wolverine Collectible Figure.