Star Wars Rebels hero is first non-film character to join the 6-inch line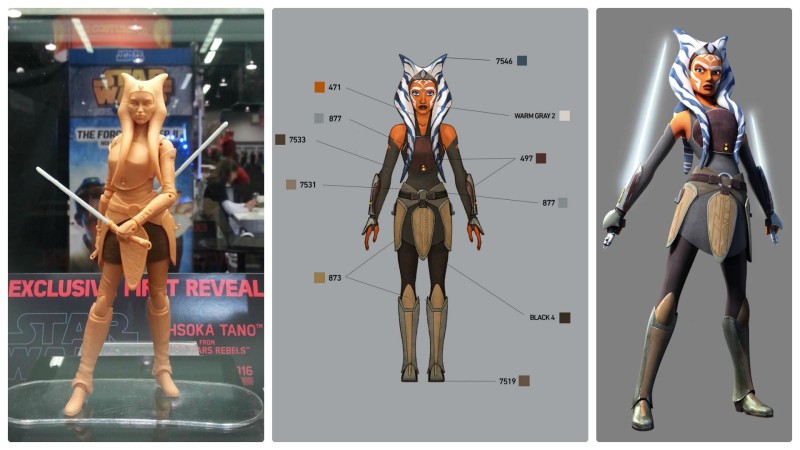 Hasbro was on site at Star Wars Celebration with an exclusive first-time reveal: the prototype for Ahsoka Tano from Star Wars Rebels in the Star Wars Black Series 6-inch line. We'd previously seen her join the 3.75-inch animated line for the show, but this will be the first time a character from outside the original trilogy and the prequels will be featured in the 6-inch line.
After a relatively scarce showing for the Black Series at Toy Fair, we were expecting some confirmation of Black Series figures for Star Wars Episode VII: The Force Awakens. Not just yet, but perhaps we'll see something in this regard from Hasbro before Celebration is through. If not, then definitely at San Diego Comic-Con.