Alright, the headline was totally tongue in cheek – because just as soon as the latest sequel plans for Star Wars were announced, we all knew that Hasbro was firing up their money-making machines with plans for a slew of supporting toys. But even though we've got a year before the movie hits theaters, Star Wars toy sites are buzzing with an image showing prototypes of Star Wars: The Force Awakens action figures leaked at a Chinese forum.
Now, I was completely unable to avoid the trailer (and have some trailer treats for you below), but I have been avoiding movie news in the hopes of remaining as spoiler free as possible. Still, there's some information that we can glean from the prototypes that tells us about the action figure line, while not spoiling anything we didn't already know from official Star Wars sources. Let's take a look.
Four of the five characters are confirmed for the movie. There's three that are unmistakable from the trailer: John Boyega as Finn (but not in Stormtrooper gear), Daisy Ridley as Rey, and "my papa was a rolling stone droid," BB-8. The fourth is Chewbacca, who shows up on the list for the movie on StarWars.com. (Photo credits: StarWars.com)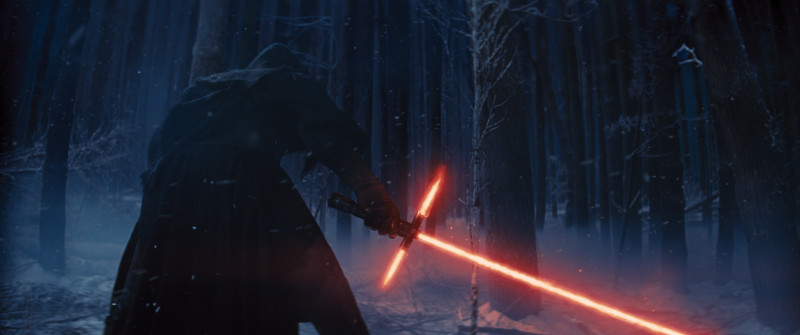 Could the fifth figure be the mysterious Kylo Ren? He was only shown from behind in the trailer, but the banded arms seem to match with the figure. The hands on the prototype look like they're in the classic lightsaber grip.
These are the work of Hasbro. Just in case there was any doubt at all, requests to remove the leaked picture are coming from Hunter PR, who serve as the public relations arm for the Hasbro Star Wars team (and others).
And that means these are almost certainly prototypes from Gentle Giant, who already work with Hasbro on the Star Wars Black Series and have deep ties with Lucasfilm through their own Star Wars licensed products. Gentle Giant is one of the pioneers in utilizing 3D scans for figures, and it looks like at least Finn and Rey are modeled directly off of 3D scans of the actors. Chewbacca features a new head on the existing Black Series Chewbacca, which has also been a hallmark of GG's reuse and leverage of existing assets to reduce production costs.
These are in the 6-inch Black Series scale, and the figures are casts, not from steel tooling. Each figure is shown with two heights. For example, Finn is shown at 152.3mm (6 inches) for 104% and 146.4mm (5.76 inches) for 100%. When the factories cut steel for figures, they account for a small amount of shrinkage – so they start at 104% of the intended height. Since Finn measures up to the 104% size, we know this prototype has not come out of steel tooling.
Aside from minor tweaks, we probably won't see significant changes for these figures – and they make sense for a "series 1" as a group. Of the five characters, only BB-8 is a digitally-created character. Since principal photography wrapped on the movie back in November, it's very unlikely for the other four to see big changes in how they look. The lead time to produce figures is much longer than digital effects in the movies, so it makes sense to minimize costs by working on characters that have their designs locked down – if they've been filmed, they qualify.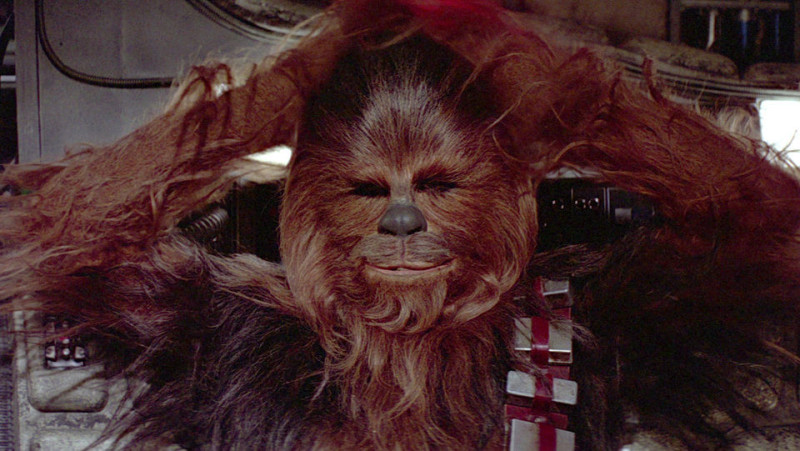 I'll switch gears a little here and move onto some speculation. Since The Force Awakens has a December 18 opening date, that means we're looking at a September timeframe (one quarter in advance of the opening) for figures to hit shelves. But with all of the hype for this movie, wouldn't Hasbro use the Force and produce some kind of exclusive for San Diego Comic-Con? How about a 5-figure box set with characters from the trailer (plus fan favorite Chewbacca)? That's just two months ahead of the standard release timing, and with prototypes at this stage, it seems like there's plenty of time in advance of SDCC to make that happen.
After this leak, Hasbro, Gentle Giant, and Hunter PR will go on lockdown – at least until Toy Fair. So expect to hear more in February!
To wrap up, I know you've seen the official trailer, but have you seen the LEGO trailer? How about the GTA5 trailer? Enjoy!
Lego Star Wars: Episode VII – The Force Awakens Teaser Trailer
via Lego Star Wars: Episode VII – The Force Awakens Teaser Trailer – YouTube.
Star Wars VII: The Force Awakens – Remake/Parody in GTA V
via Star Wars VII: The Force Awakens – Remake/Parody in GTA V – YouTube.