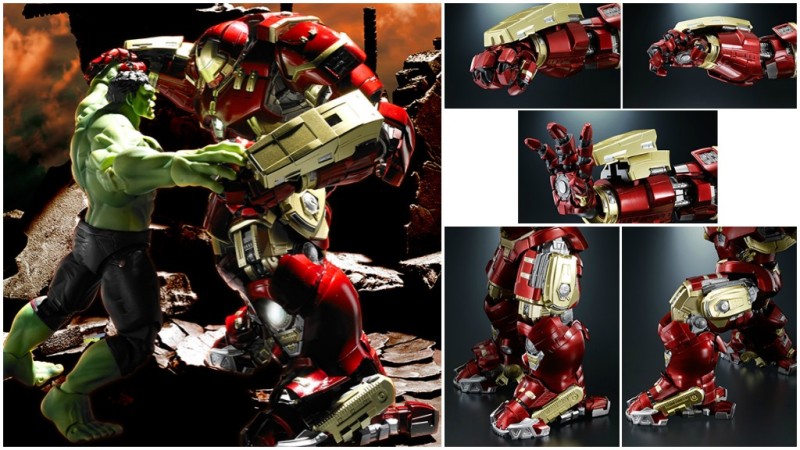 The last time we saw the Avengers: Age of Ultron line from S.H. Figuarts, Bandai was showing off the Iron Man Mark 45, and the Hulkbuster Iron Man was still being teased. Now, as the Hulkbuster nears the start of its pre-orders in Japan a week from today, we're glad to final see it and learn more about its features.
The Hulkbuster Mark 44 will clock in at nearly 10 inches tall. While it's 1/12 scaled, some may find it a bit small if you're looking to add it to a Marvel Legends collection. The Hulkbuster will also include some diecast parts, and have LED light-up features. And it looks to have some serious articulation. Some Figuarts figures include interchangeable hands – this one might have jointed figures allowing everything from fists to a repulsor blast poses.
This won't be cheap though. The pre-order price in Japan is about $285. We'll keep a watch out for pre-orders for the States.