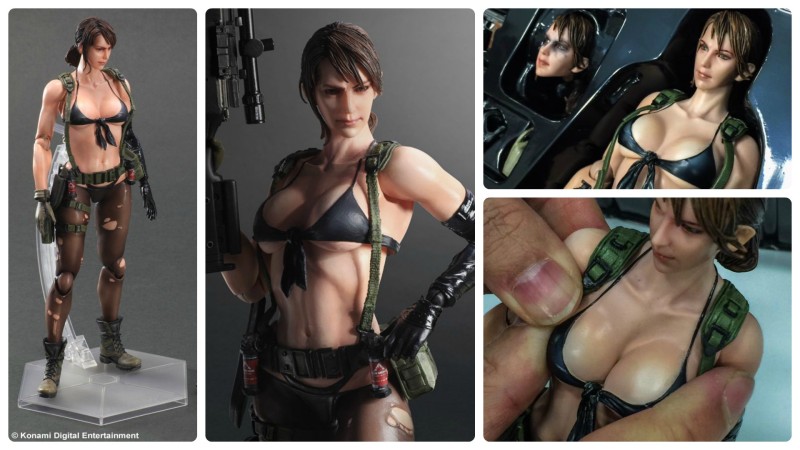 A tweet from game designer Hideo Kojima has set off a minor storm on Twitter among gamers. Kojima, the creator of Metal Gear Solid, posted pics of the upcoming Play Arts Kai Quiet, due for release on May 15, revealing that a supervisor of the action figure's production, presumably from Square Enix, has stated the figure's breasts will be made of soft material that allows them to be "pushed and lifted."
Quiet is one of the playable characters to be featured in Metal Gear Solid V: The Phantom Pain, due out in September this year. It's not the first time the character has been the center of some controversy. When she was first introduced, Kojima tweeted about having game designers make her more "erotic," then later offered an explanation of what he meant.
This isn't the first time a mainstream action figure has gotten this "feature." The Marvel Select Black Cat by Diamond Select Toys, first released in 2003, was notorious for having her ample chest "molded from a softer plastic" – however, this is the first time I've heard someone associated with the offending character's creation acknowledge outright the intent to sexualize the action figure.
Metal Gear Solid V: The Phantom Pain is set to release on September 1. The Square Enix Play Arts Kai Quiet action figure is set to release May 15.