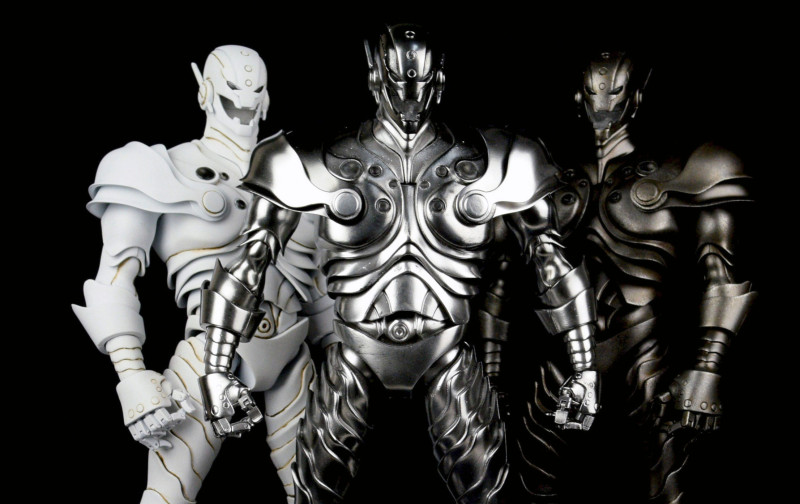 The 3A Toys Marvel Ultron is up for pre-order now at Bambaland in three colorways (classic, shadow, and ghost) for $220 each. These are shown with bluish white LEDs for the light-up function – 3A will send a red LED version upon request. After you've added Ultron to your shopping cart, there'll be a message text box where you can enter a message to 3A's customer service folks for your order.
Since I missed the 3AA window this year (by an hour, argh) I've been rethinking every item that's gone into the shopping cart. The red LED option got my money, but I think that's just icing – I probably would have pre-ordered Ultron regardless. I had a hard time choosing between classic and shadow. Classic won out in the end – hard to fight the chrome plated look.
Still need convincing? Check out these high-res images from 3A's Ultron Look Book.