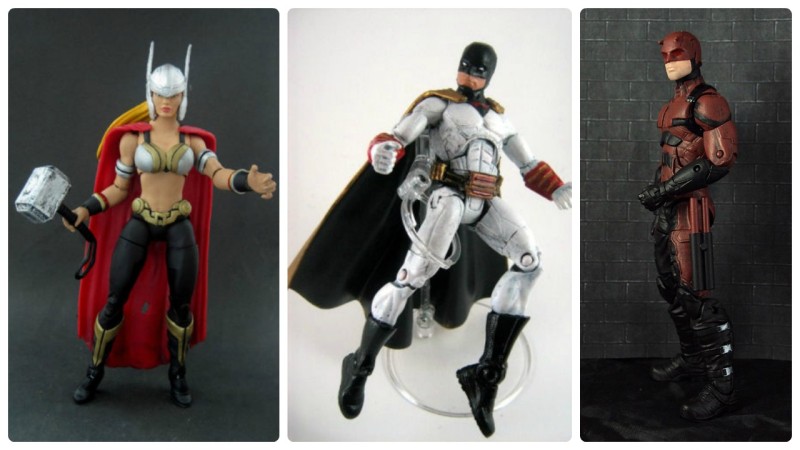 It's a grab bag of sorts for this week's Border Patrol:
Marvel Legends Thor (female) by Jufri Sukmana: The costume design doesn't match up with what I've seen of the (spoiler) Jane Foster Thor that is currently worthy, but it makes for a striking action figure regardless. This one ends in a couple hours, so be quick if you want to bid. Ends today at 10:54AM PST.
Space Ghost (movie concept) by Nuffsaid: I normally have to ignore most movie designs as being over-engineered for that high-tech look. But if they ever made a Space Ghost movie and this were the costume they used, I'd be pretty pleased with it – it stays pretty true to the classic. Ends Wednesday June 3, at 5:40PM PST.
Marvel Legends Daredevil (Netflix red) by thor333uspb: Marvel recently announced some licensing deals for the Daredevil series on Netflix, but action figures were not among them. That's not necessarily telling, since I think Hasbro and/or Diamond Select Toys would already be licensees, but thus far neither has revealed any plans. So the customs will keep coming. This one in particular has great sculpted details for the armor. Ends Saturday, June 6, at 7:08PM PST.
In AFP's Border Patrol, we scour active eBay auctions for customized action figures that you won't want to let slip by!