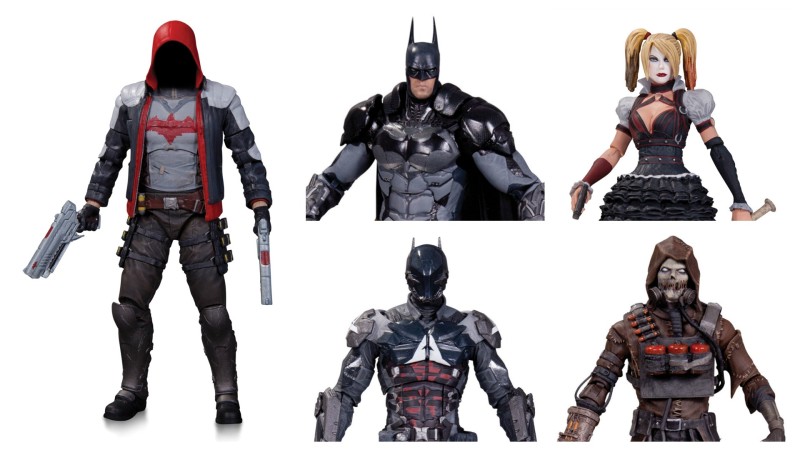 Batman: Arkham Knight is out today, and by most accounts is amazing on the Xbox One and Playstation 4 and horribly crippled by a subpar port on the PC. But that doesn't matter to us, right? We want the action figures for the latest (and perhaps last) Arkham game from Rocksteady.
Well, we're in luck. The Batman: Arkham Knight figures by DC Collectibles are available now, including the exclusive Red Hood figure, at Gamestop. The figures are:
No Batman fan's collection will be complete without these intricately sculpted action figures based on the highly anticipated Batman: Arkham Knight video game from Warner Bros. Interactive Entertainment and Rocksteady Studios.
Source: Arkham Knight Red Hood Figure – GameStop Exclusive for Collectibles | GameStop