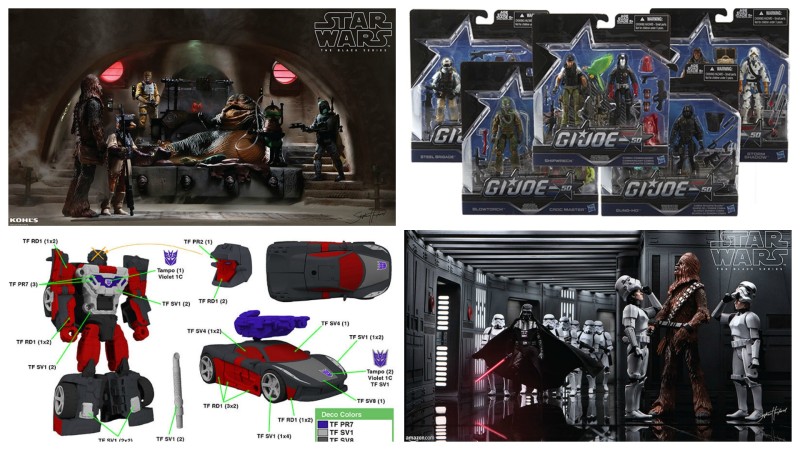 Hasbro has been working on launching a portal for its collector-oriented brands. While it made a brief appearance on the Hasbro website around the start of the year, now Hasbro Pulse has been officially launched.
Want an insider's look at exclusive content and the latest news on brands like Transformers, My Little Pony, G.I. Joe and Star Wars, straight from the heart of Hasbro? Then welcome to the Hasbro Pulse!

Fans will be able to sign up for Hasbro Pulse to receive brand news as it happens, plus access to special offers and more. That means that Hasbro Pulse members will be some of the first to receive new product images, epic unboxing videos, fan polls that will shape the future of their favorite lines… and even more stuff we haven't dreamed up yet! And all of it is coming straight from the super-fans working at Hasbro, created especially for their fellow fans.
The first four items include a sneak peek at G.I. JOE 2-packs, a Transformers designer look at planning for Brake-Neck and Quickslinger, a behind-the-scenes look at Stephen Hayford's Star Wars Black Series photography for Celebration VII, and an extremely cool video about the making of the pop-up book My Little Pony: Castles of Equestria.
Right now, Pulse does not have articles for Hasbro's Marvel brands – but the form for joining includes Marvel as a choice for what you want covered. So be sure to sign up for Hasbro Pulse and show support for Marvel! Hopefully we'll see new content from San Diego Comic-Con.