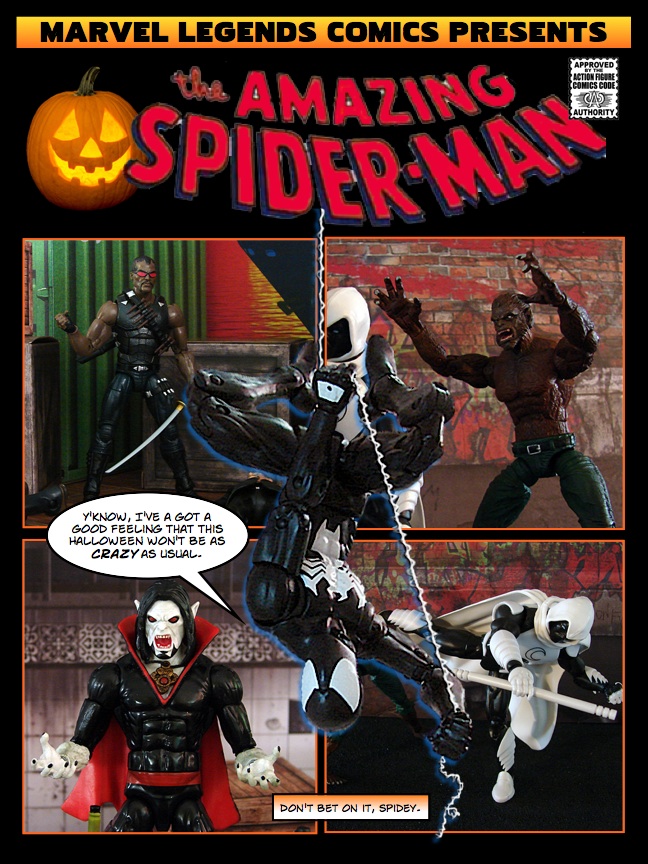 Once again, it's time for a Halloween Fright Night tale, true believers. Vampires and Werewolves are stalking the streets of New York, and Spidey is stuck in the middle. He'll need the help of Blade and Moon Knight to uncover the mystery of "The Lycan Stone!"
What is this strange object, and for what purpose does Morbius want it? There's only one way to find out fearless reader! Don't dare miss the macabre madness that awaits!
Be sure to check out the rest of Bill's work here at AFP and at Bill's Comics. And thanks to Extreme-Sets for providing review samples of the Animated Port, Building 2, and Asylum diorama sets.