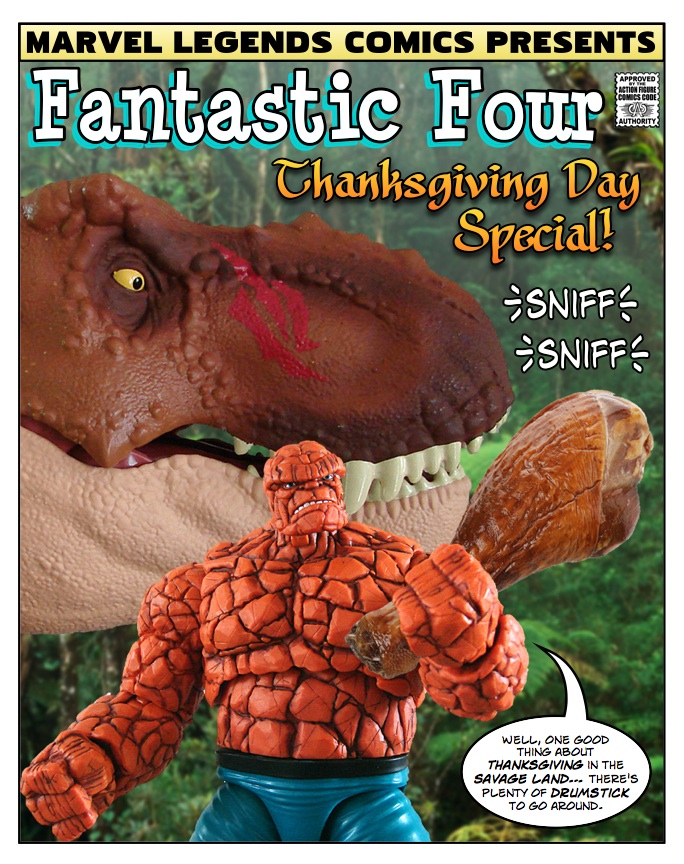 Need something to be thankful for this Thanksgiving? Look no further than the Fantastic Four Thanksgiving Day Special.
Marvel's First Family embark on a quest to the deadly Savage Land in search of the missing Black Bolt. They face danger at every turn, but nothing can compare to the horror of the Thing trying to cook Thanksgiving dinner!
So come with us, True Believers, as we present an adventure we could only call "Thanksgiving in a Savage Land!" Don't you dare miss it!
Be sure to check out the rest of Bill's work here at AFP and at Bill's Comics. Also, thanks to Extreme-Sets for providing review samples of a wide variety of their diorama sets.