If you picked up the Blackest Night #1 Director's Cut this week, you were treated to a host of extras for the issue, like the issue's script, character concept art, and this brief behind the scenes look at how DC Direct produced its Blackest Night Hal Jordan figure.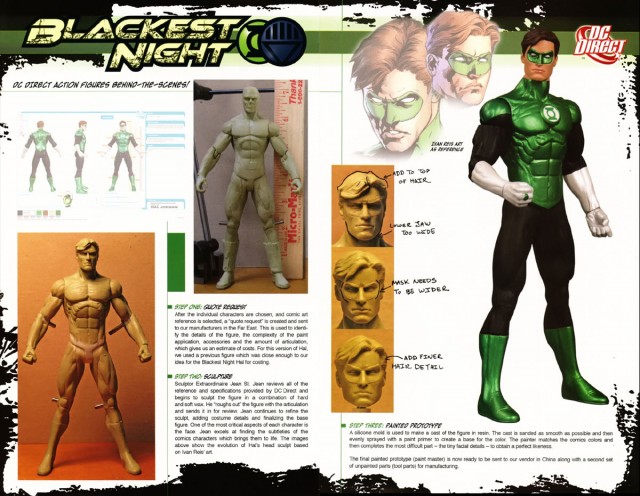 It's very cool to see the process that takes a character from 2-dimensional reference art, through various stages of sculpting, and finally to the painted prototype stage.  Series 4 of the Blackest Night line is on shelves now, and Series 7 and 8, due in November and December, were just announced.
If DC Direct follows this up with a compatible Brightest Day series, it could rival the longevity of the Ed McGuinness and Alex Ross lines.