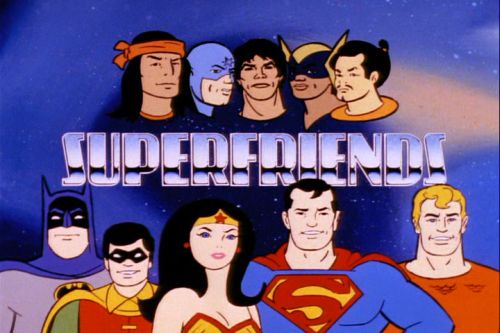 Back in September, rumored line-ups of DC Universe Classics Wave 17 (the "Rainbow Lantern" wave) hit the internet. And right on time, we're now starting to hear buzz about Wave 18.
According to a post on Raving Toy Maniac's Toy Buzz, wave 18 will consist of:
Samurai
Superman & Bizarro (interchangeable head and hands)
Manhunter
Black Vulcan
Metallo
El Dorado
C&C: Apache Chief
What makes this alleged line-up interesting is that six of the characters (the ones in bold) were on the SuperFriends cartoon back in the 80's, including the cartoon-only characters that Hanna Barbera added supposedly to give the character lineup some color. While this line-up would be a blow to those Classics fans that believe the line should be limited to characters that have appeared in the comics, Mattel already crossed that bridge when they made the Wonder Twins the San Diego Comic-Con exclusive figures in 2008 – ok, technically it was Gleek who was the exclusive. And while some will argue that Zan and Jayna did appear in the Teen Titans comic briefly, their figures were definitely based on their appearance in the cartoon.
Here's some images of Apache Chief, Black Vulcan, El Dorado, and Samurai that I found from the SuperFriends show.
Aquaman is screwed.

Giant dinosaur? You'd think this would be a good time for Apache Chief to use his power. Nope – they run away on the Aqua Scooter.

Wonder Woman is jealous of Black Vulcan's legs.

Black Vulcan wishes he wore pants.

Why is El Dorado half naked?

He must share a tailor with Cyclotron.

Samurai shares an uncomfortable moment with Green Lantern.

Clear Samurai – is this a possible variant?
You can discuss this rumored line-up on this thread at the Fwoosh. And stay tuned – if this isn't on the money I'm sure we'll hear something soon.