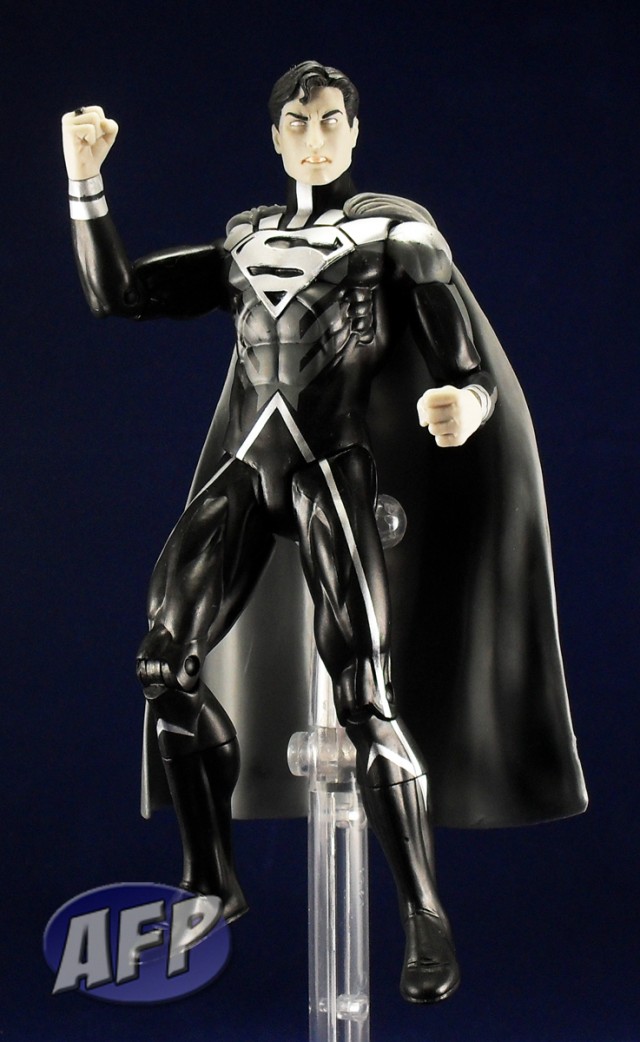 The UPS Man just dropped off the DC Direct Blackest Night: Series 7: Black Lantern Superman Action Figure
that I ordered from Amazon – I thought I'd throw together some quick pics for y'all!
Overall he's a good looking figure with some nicely sculpted details. The silver on the left shoulder of my figure is a little fuzzy along one edge but for the most part he has super tight paint apps. The cape is made of a nice soft and flexible rubber, the kind that I really wish Mattel would use for their caped DC Universe Classics figures!
As you can see in the pics above, BL Supes is sporting bicep cuts for extra articulation and the pics below show his boot cuts. He could definitely benefit from some ankle swivels to help make posing him easier. If you want him standing straight up, you're going to need to employ the Black Lantern stand he comes with.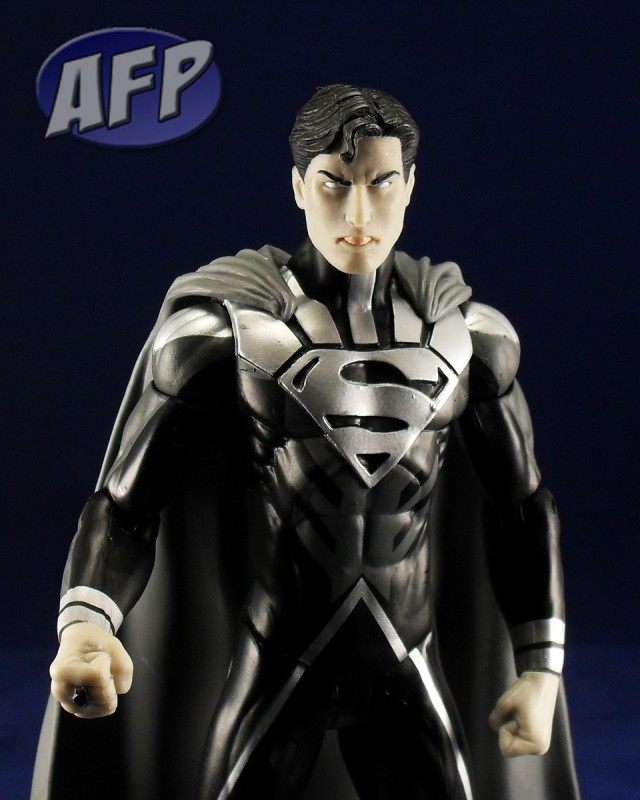 I love the soft finish of the plastic used for his head and hands and the tint is perfect for accentuating his state of zombification.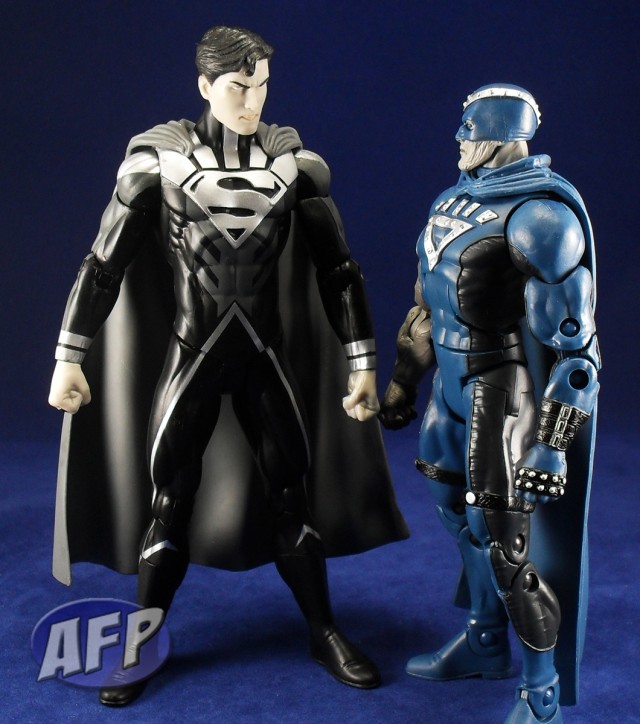 Like a lot of DC Direct figures, he's too big to fit in seamlessly with your DCUC. Unless the Black Lantern Superman was a giant? 🙂 Maybe they grow 'em bigger on Earth 2?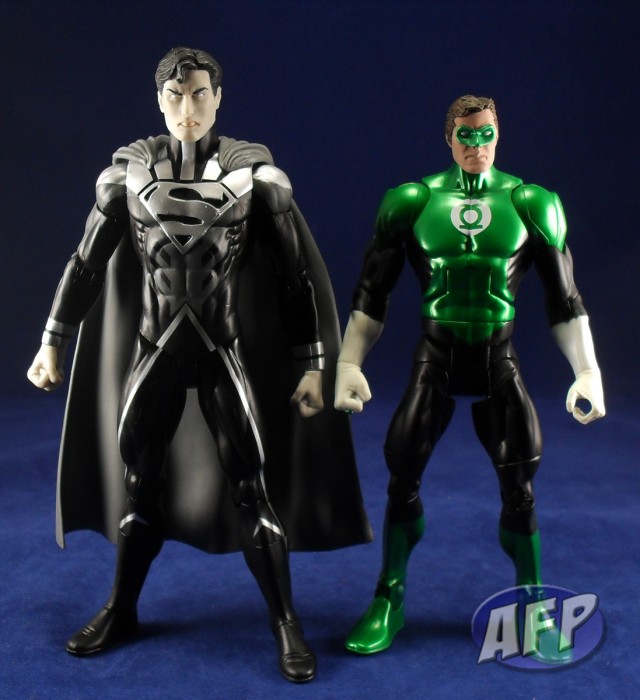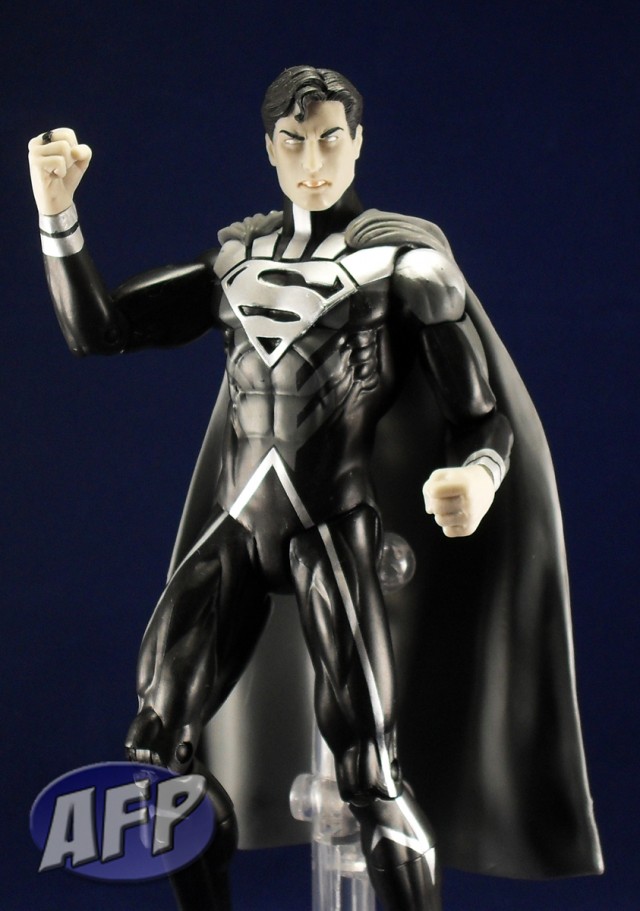 The bottom line is, if you're a DC Direct Collector, you're probably going to be very happy with this figure. If you're a DCUC collector and you want to try to integrate BL Supes into your Black Lanterns display, he's going to tower over them.
Check out more pics of the DC Direct BN 7 Black Lantern Superman in the AFP Gallery