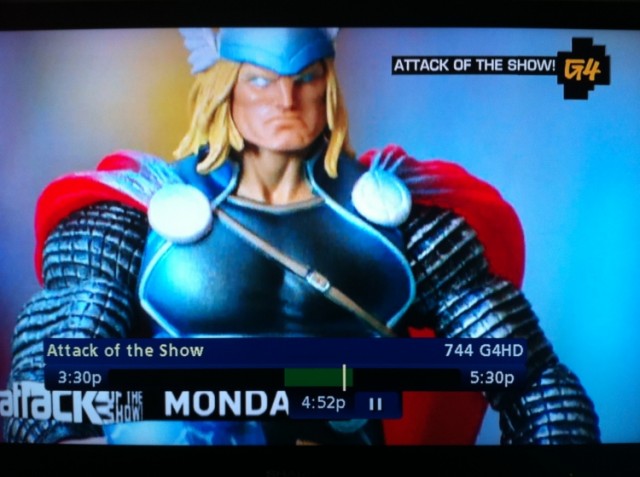 There was a small amount of concern that the recent press pics released by Hasbro for their San Diego Comic-Con exclusives did not include the Marvel Legends Heroic Age Thor they had revealed during their Marvel presentation at the Hasbro collector event at Toy Fair earlier this year. Apparently, the marketing folks at Hasbro held back Thor for an exclusive reveal on G4TV's Attack of the Show – the episode will air tonight and we'll have the video shortly thereafter.
One additional tidbit, that the AOTS folks probably won't cover – Thor was sculpted by Paul Harding, who offers up a little background on the Paul Harding Studios blog. Click through to check out his work. Great stuff!
I think I sculpted this bad boy about 3 years ago. Finally it is seeing the light of day. Actually, I'm very happy to have this one released because it was extremely fun to make and it was during Coipel's beautiful first run on Thor. Those of you going to San Diego this week check it out!