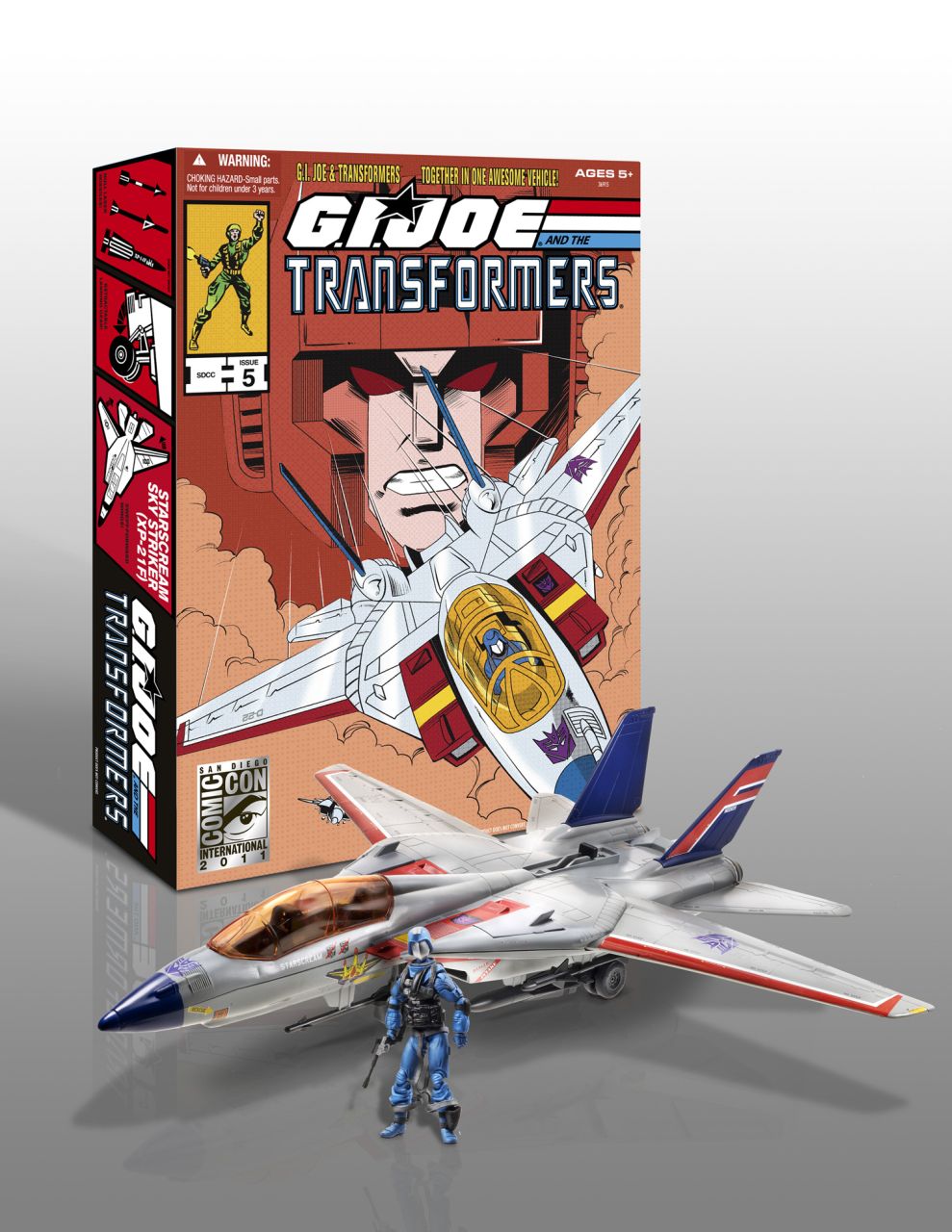 Why share the Hasbro GI Joe and Transformers exclusives for SDCC in one post?
Because the arguably coolest exclusive from Hasbro this year features the crossover Transformers Skystriker with GI Joe's (well, Cobra's, actually) Cobra Commander.
This exclusive harkens back to the four issue limited series, G.I. Joe and the Transformers, from way back in 1987. It shares the same title logo, and is aptly numbered as Issue 5.
Also available at SDCC – Zarana from the Dreadnoks in two variations, as well as Optimus Prime in "Ultimate" and "Zero" incarnations.