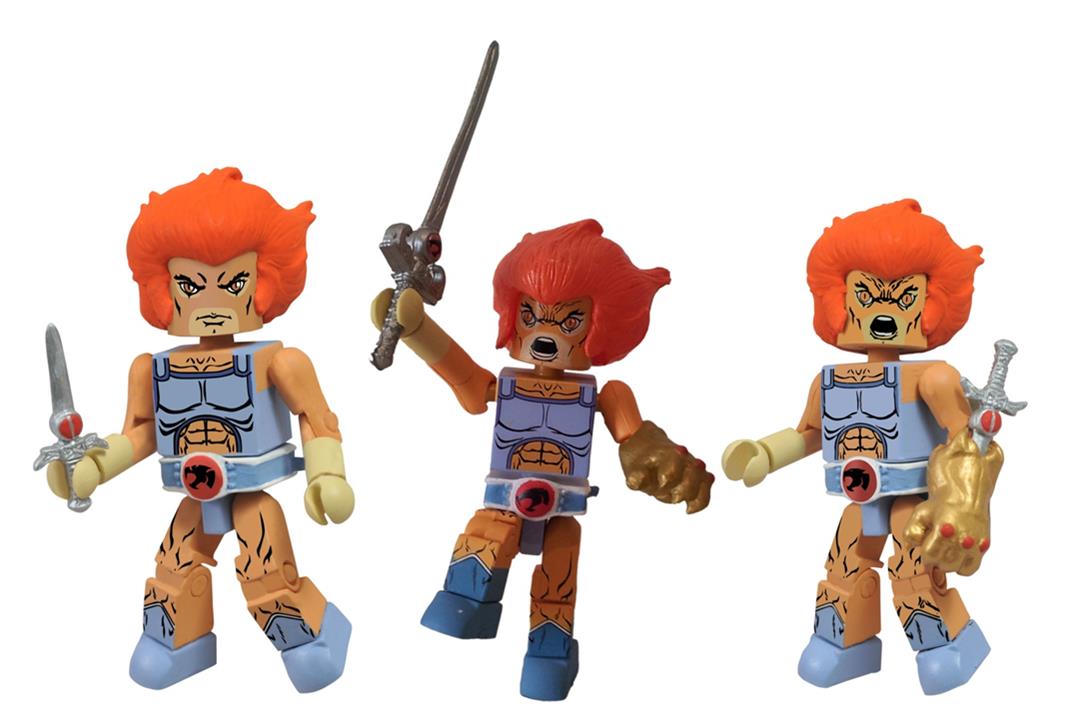 AFX's exclusive ThunderCats Minimates set will fill the Panthro-sized gap in my collection. I was terribly disappointed that Bandai's classic ThunderCats action figures never really got off the ground, in either the 8-inch or 6-inch scale. The Minimates format is probably the best bet for less expensive Thundercats, with the show no longer in Cartoon Network's lineup.
The Spirit of Jaga Minimate! Jaga returns to Comic-Con in his spirit form, ready to guide Lion-O and the ThunderCats on their journey.
Panthro! This talented warrior looks to burst into Comic-Con armed with his iconic nunchucks.
The Mumm-Ra Minimate! The epitome of evil, Mumm-Ra looks to destroy anything and everything that stands in his way. Mumm-Ra is currently in his mummified state but is capable of deception at any moment.
The ThunderCats minimates series ends with Lion-O's loyal companion, Snarf! There's a lot to love about Snarf – what's your favorite thing about him?