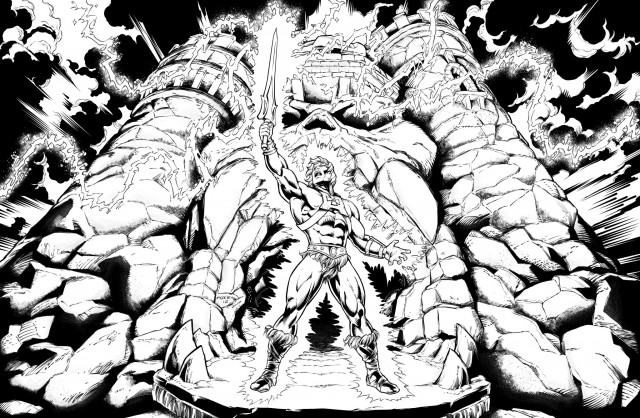 I'm a big fan of Axel Giménez's art. He recently posted on the AFP Facebook wall so I thought I'd share it with the rest of you. This is some of the artwork that Axel did for Power-Con.
Be sure to check out My Art – Masters of the Universe and Others – there's a ton of Axel's awesome illustrations.
This next one is one of my favorites of his, because it shows off some of the pieces that Joe Amaro has done.
My illustration for Joe Amaro, to present at Power-Con, some of his best and newest Masters of the Universe Classics customs, with He-Man on the amazing Manta Raider, designed by the great, Rudy Obrero.

Pencils by Axel Giménez.
Inks by Diana Egea Conesa.