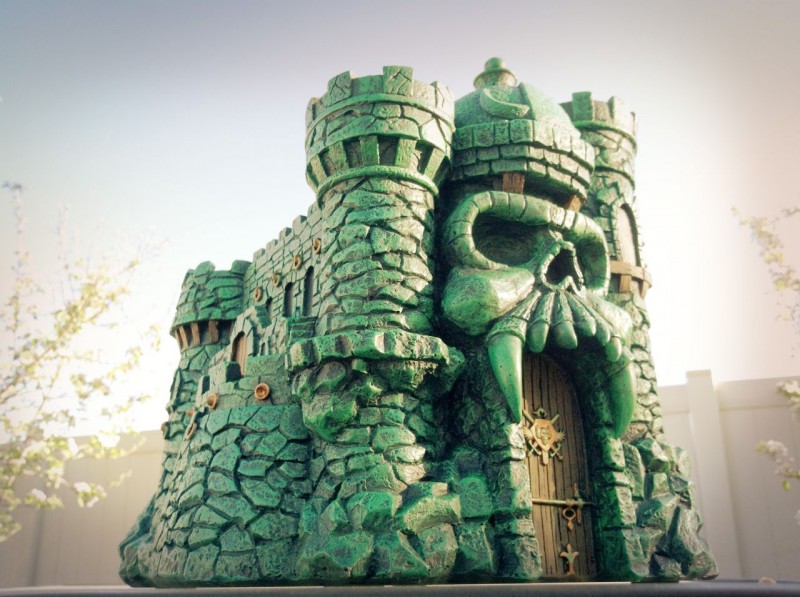 You may know him as Baena at many of the toy and collectible forums, but Nate Baertsch is also an accomplished illustrator, and happens to be one of the designers behind the Icon Heroes Castle Grayskull Polystone Environment. Nate recently got one of the Icon Heroes Castles off the production line, shared these pictures, and kindly answered some of our questions.
AFP: How did you get involved with Icon Heroes for this project?
Nate: Dumb luck! Okay, that's not entirely true. I've had a good working relationship with the Four Horsemen since somewhere around 2007? I started out doing packaging art for their Seventh Kingdom line. Ramathorr was the first painting I did for them, and to this day still one of my favorites.  Over time my work with them has increased from packaging artwork for their figures, to occasional design sketches and concepts for figures for the variety of lines that they work on. Over time, and meeting up with them when I could at conventions, we've established a good working relationship and friendship, as we all love all things MotU and general super fantastical spacey geeky goodness. A lot of "geeking out" about MotU lore, Seventh Kingdom, their other properties, Outer Space Men and now Power Lords!
Continue reading "Q&A with Nate Baertsch, Designer of the Icon Heroes Castle Grayskull"