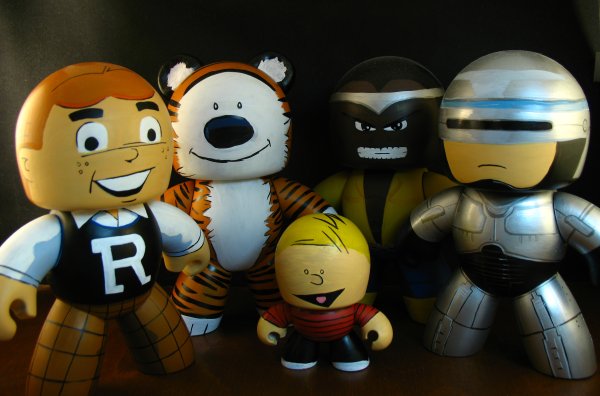 Mighty Muggs are proud to present a special extended lineup featuring a few fan favorites from a cross-section of diverse properties.
First, we bring this one of a kind Power Man Mighty Mugg to spice up your Marvel Mighty Mugg collection.
Next, America's favorite Teenager Archie Andrews makes his first Mugg appearance.
Next up, Robocop will bring order to your Mighty Mugg collection.
And finally, this two-pack of Calvin and Hobbes brings the beloved comic strip back to life in 3d!
Collect them all!
---
Entry by: Ibentmyman-thing – [email protected]
Additional Links