And now I want (at least) two.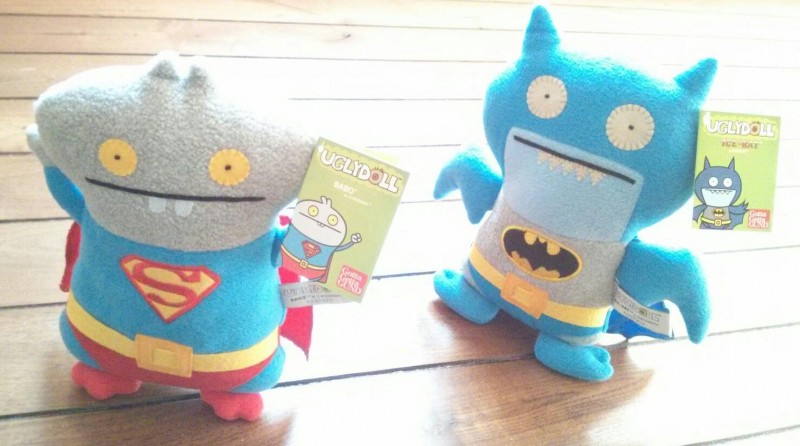 It's my wife who has a collection of Uglydolls so large that I fear it like a Swiss mountain climber fears avalanches in late spring. To be fair, I was the one to install the flimsy shelving unit that precariously supports them. But even she had no idea that Uglydoll and DC had entered into a collaboration that will produce Uglydolls plush as DC characters.
First up are Babo as Superman and Ice-Bat as Batman (naturally). Bats will come in two flavors – blue as shown above, and black for those of us who grew up with him in the movies. According to Previews, the first Uglydoll DC plush will arrive at the end of July with a suggested retail price of $160 for the assortment. Urban Collector has the Uglydoll DC plush assortment up for pre-order at $139.19.
via David Horvath.