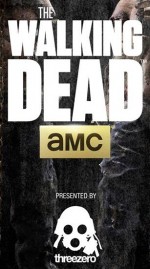 Here's an unofficial announcement (read: rumor) that is starting to make the rounds. The earliest trace I could find of it is from the BBICN boards – a BBICN member posted that ThreeZero has licensed the Walking Dead from AMC and will be producing 1/6 scale figures, and that they will be on display at San Diego Comic-Con.
I have been posting quite a bit about ThreeA Toys since I jumped on the bandwagon a few years back. ThreeZero is the home of the 3A Toys "Hatchery" – they are the production arm, or factory, that makes the toys. ThreeZero is owned and operated by Kim Fung Wong. He's also Ashley Wood's partner in 3A.
Still, this news / rumor is a little puzzling to me. After all, zombies are one of 3A's mainstays. And 3A has been on a licensing tear, adding a diverse line-up in the past couple years. They've got 2000 A.D., Marvel, Valve, Metal Gear Solid, and Real Steel. They just closed out pre-orders for the first figures from their Halo 2 and Lost Planet 2 lines. So it seems odd that Walking Dead would fall under ThreeZero instead of ThreeA.
But who knows what twists and turns happen behind the scenes in the licensing game. We'll talk to 3A at SDCC and see if we can find out more about this.
Three Zero X The Walking Dead released!

Both globally extremely popular American TV has finally launched an official duly authorized by 12 "dolls! U.S. SDCC exhibition there will be physical display, is the first openly black girl Michonnes two brothers [pet] Black ZOMBIE!? Nieye role will be introduced in the end re- it? we may ratio D views Three Zero friends!

[translated from Chinese]
via [Zombie] Three Zero X The Walking Dead released! – 〓 1/6 dolls new information and 综合讨论区 〓 NEW & GENERAL CHAT – Soldier Online – Powered by Discuz!.