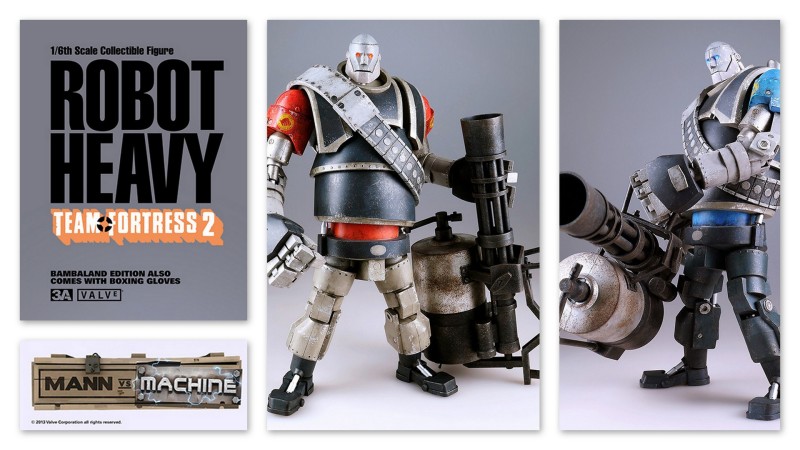 If you're a fan of Valve's Team Fortress 2 Mann vs. Machine, then you'll dig the next figure going up for pre-order from 3A Toys. They've got the Robot Heavy on the way, in both red and blue. The pre-order window opens in just over a week, on September 26 at 9PM EST.
Ashley Wood about VALVe Team Fortress 2 – Mann vs. Machine Robot Heavy (pre-order starts on September 27th 9:00AM Hong Kong time):

"Oh yea, let me add thee are not some limp wristed statue, these are authentically articulated and have light up eyes, spooky indeed ! Each costs 220 bucks shipped to your frontline, and the Bambaland version comes with Boxing gloves to boot…I know!!!!, gave you a few moments to take that in."
via 3aVOX.