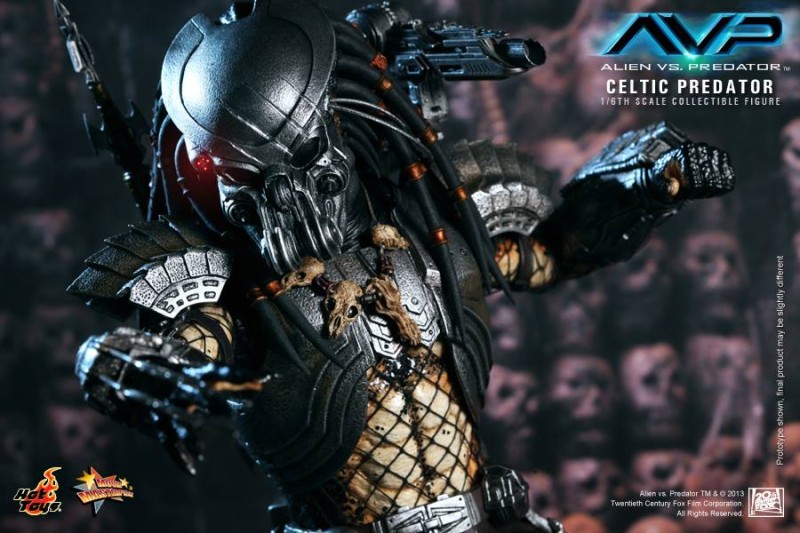 Hot Toys is back with (surprise) not an Iron Man figure – it's the Celtic Predator from the Aliens vs. Predators franchise. As Hot Toys has been known to do, this is actually a new version of the Celtic Predator they released a few years back, with new and improved features, like LED lights and interchangeable mandibles when he's unmasked.
As much as I'd love to have a Hot Toys Predator (the Celtic Predator is available to pre-order at Sideshow), this is just whetting my appetite for Bandai's MonsterArts AVP figures.
AVP: 1/6th scale Celtic Predator Collectible Figure

Alien vs. Predator, the crossover movie between the two dangerous extraterrestrial species, has been very popular among their fans since its introduction. Following the release of Scar Predator, Hot Toys is proud to present the 1/6th scale Celtic Predator Collectible Figure from the Alien vs. Predator movie.

The movie-accurate Celtic Predator collectible is specially crafted based on his image in the movie, featuring his detachable signature light-up face mask, a battle damaged version of the face mask, highly detailed body armor, weapons and a rocky ground-like figure stage.