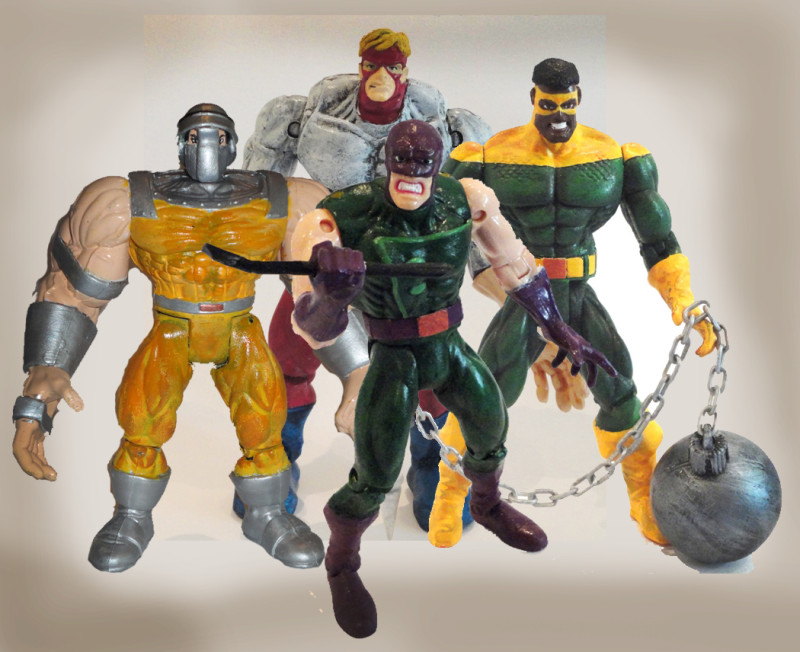 Caenman is bringing the heaving hitters gang of Asgardian powered prison escapes. Perfect to add to your collection of 5inch comic book characters, an essential team for any fan. These must have figures are all hand painted and sculpted with their iconic enchanted weapons for reaping havoc among your classic toys. Fully pose-able and ready to rumble!
---

Entry by: Caenman – http://ageofcaenman.jimdo.com/
Recipes:
Wrecker – Secret Weapons Force Wolverine, re-sculpted and painted. Crow-bar made from scrap.
Thunderball – Cpt. America repaint with sculpted hair. Ball is a Christmas ornament.
Bulldozer – Juggernaut base with head and helmet from a Spiderman figure.
Piledriver – Box set Beast base with sculpted feet and hair.
More CustomCon