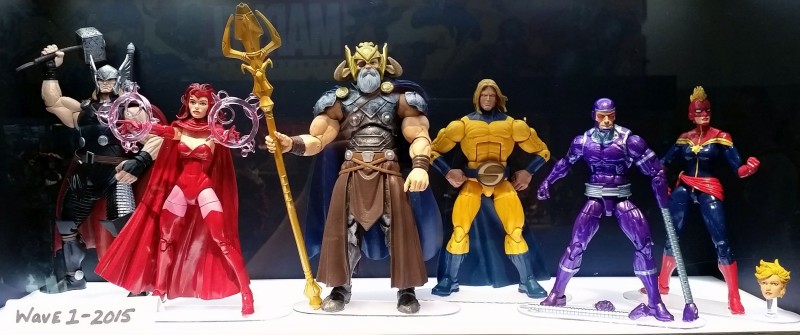 As promised, the Hasbro Marvel team unveiled the Avengers wave that will join Marvel Legends in 2015. This wave finds a home for the Sentry variant originally planned for Hyperion back in 2013, and the fairly recent Thor that was part of the Jubilee wave before it went exclusive.
They are joined by a much welcomed update to Scarlet Witch (with this figure, I think Hasbro is out to make a point that they can do better than Toy Biz), Machine Man, and the Carol Danvers version of Captain Marvel. I'm glad to see both a masked and unmasked version of Carol for this figure – and it's nice to see her getting a lot of love in the recent reveals. To round it out, there's the build-a-figure Odin – by His beard, finally!
You can see the Marvel Legends Avengers 2015 wave in our Hasbro Marvel Legends album. I've also included a bunch more shots of the Marvel Legends that were already up during Preview Night.