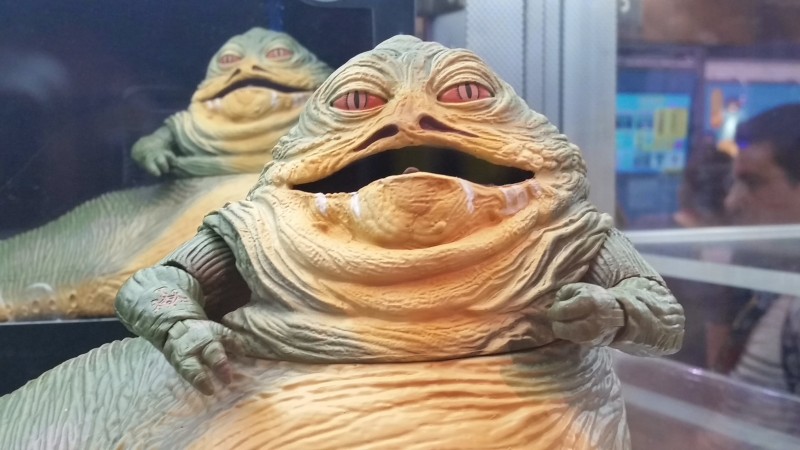 Fans of Hasbro's 6-inch lines may be underwhelmed by what was shown for their Star Wars Black Series 6-inchers at Preview Night. No new reveals, but I was happy to see the deluxe figures – both Jabba and the Speeder Bike look awesome – and next wave of single-packed figures on display.
Paint apps still seem to be the weak link in terms of production quality – and it stands out most on the human figures with their G.I. Joe-styled eyes, like on Jedi Knight Luke Skywalker. Darth Vader looks good, but he does seem a little bloated with the cloth apps. The standout for me is Chewbacca.
Overall, with so little on display tonight, it does hint that the retail channel is a little backed up on this line. But stay tuned – Hasbro's Star Wars panel is on Friday, so we can hope for a few more reveals then.