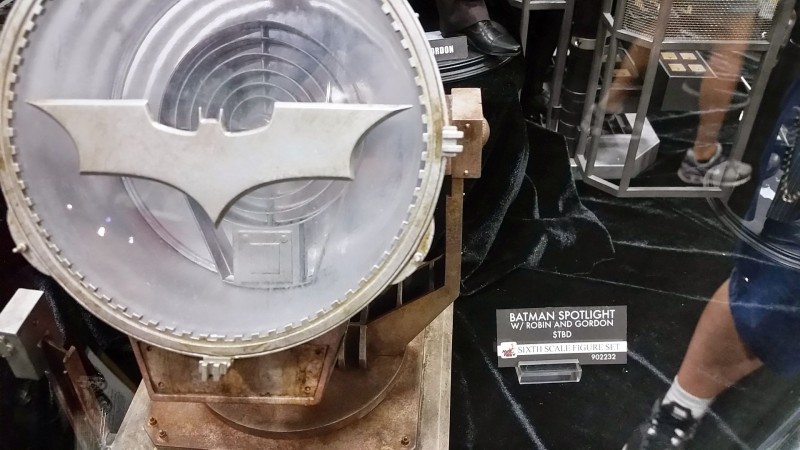 I know what you were thinking – with Chris Nolan's Dark Knight trilogy wrapped up, our wallets might get a break from Hot Toys Batman stuff. At least until Batman vs. Superman comes out, and because a lot of us hate the idea of Batfleck, maybe that break might go longer. Well, in a word… WRONG.
Hot Toys is making the most of the Dark Knight license adding multi-packs, including a Bruce Wayne and Alfred Pennyworth set, and a Robin, Commissioner Gordon, and Bat Signal (oddly called the "Batman Spotlight") set. And, to top it off, we're also getting a Batman from the Arkham City game from Hot Toys – because we need that character in every single scale known to action figure collectors.
I forgot to get pics of the Hot Toys Bank Robber Joker version 2, available at Sideshow as a summer "Toy Fairs" exclusive. I'll go back tomorrow.