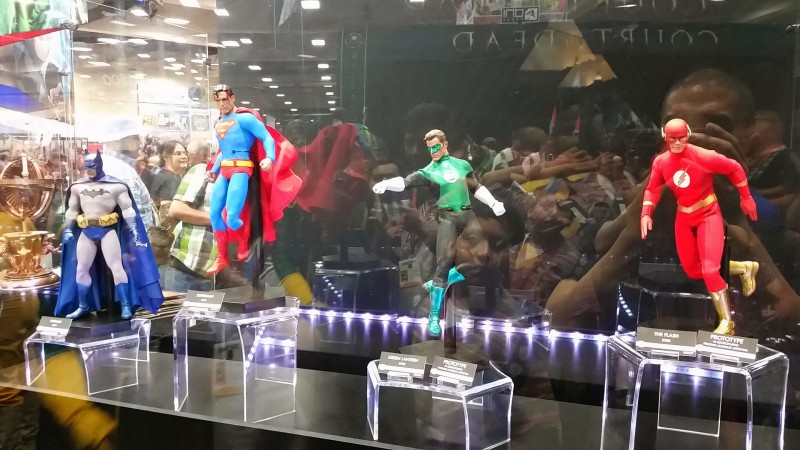 Sideshow's done a bit of hocus pocus with their 1/6 scale super-heroes. They started with some Bat-villains with Harley Quinn, Joker, and Catwoman before revealing their Batman. At that point, I was a little intrigued. Then, the big blue boy scout himself, Superman, and I was starting to get hooked.
Now, in addition to Batman and Superman, they brought out Green Lantern and Flash from DC, and Deadpool and Wolverine from Sideshow's newly-announced Marvel 1/6 line.
DC and Marvel, in the same scale, by the same company? Now, I'm done. Check out our Sideshow Collectibles 1/6 Scale DC and Marvel Super-Heroes pics and let me know what you think.