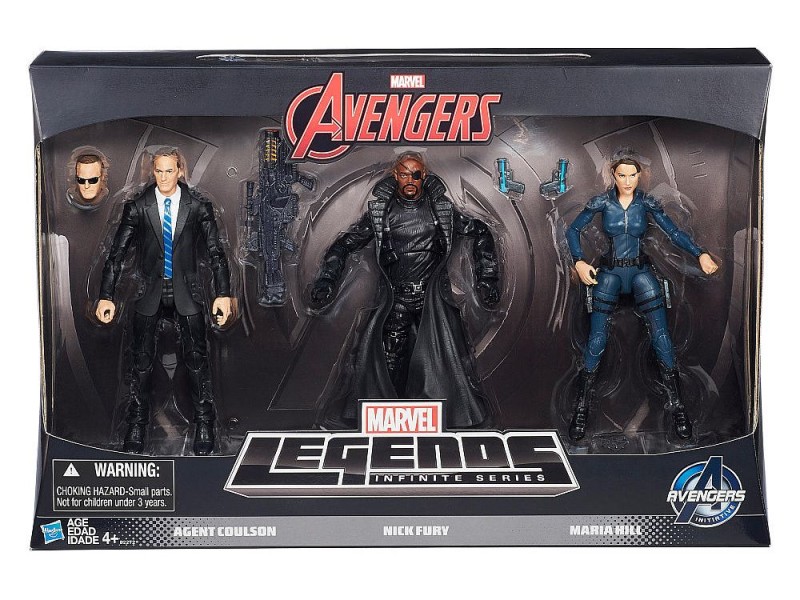 If you've been on the hunt for Phil Coulson, Nick Fury, and Maria Hill, you're in luck – the Marvel Legends Agents of Shield 3-pack that's exclusive to Toys R Us is now in stock. The 3-pack, which could also have been called Directors of Shield, is priced at $49.99, so it qualifies for the TRU free shipping deal.
Considering how prices dropped on the Captain America, Ms. Marvel, and Radioactive Man exclusive at Target, I thought about waiting to order. But I think this might sell a bit more briskly, given the stronger ties to the Agents of Shield TV show and the Avengers movies. Plus, the only repeat here is Nick Fury, who was last available a few years back in the Wal-Mart line. Coulson and Hill have not had figures before and are completely new.
Thanks to Paul again for the heads-up, and happy shopping!