Marvel Legends Constrictor, Madame Masque, and Bucky Captain America on sale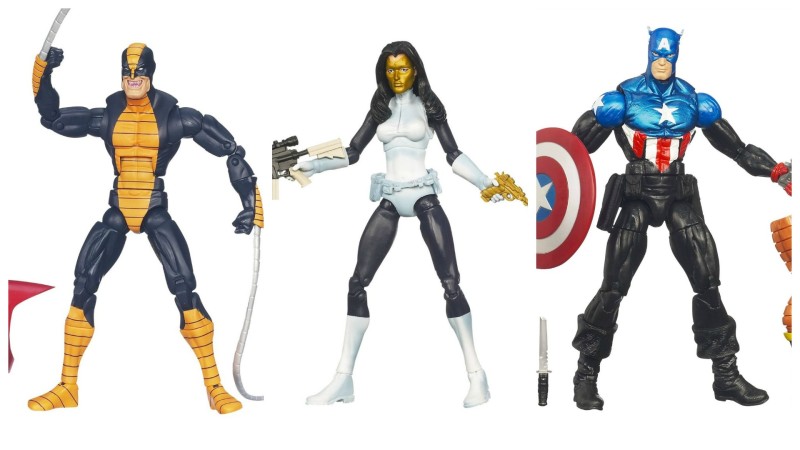 I think most people would admit that Hasbro has hit its groove with Marvel Legends in terms of character selection and execution, but that still doesn't mean they're getting to all your favorites from the Marvel universe. Luckily, Amazon has a variety of Marvel Legends on sale that cover the basic body types for your customizing pleasure.
Marvel Universe Constrictor Figure 6 Inches – $7.90 – Hasbro said they would be retiring this body after its use on Iron Fist. I think the base figure has been unfairly maligned lately. While I think the newer hip style is better, and the thighs have seen better days, remember that this body was derived from the old Toy Biz Bullseye.
Marvel Universe Marvels Madames Action Figure Madame Masque, 6 Inches – $9.99 – This body saw a lot of use starting with the SHIELD Agent 2-packs. It's not as curvy as the newer body used recently on Ms. Marvel, but there's still a lot of characters that could benefit from the slimmer build.
Marvel Universe Captain America Figure 6 Inches – $11.80 – This is a go-to body for Hasbro now, and deservedly so. Bucky Cap is a great option for fodder if you don't mind dealing with boot and glove cuffs. Machine Man at $17 is a completely blank base body, if you don't mind spending a little more.
I Am Your Fodder highlights action figures that are cheap and would make interesting customizing fodder.