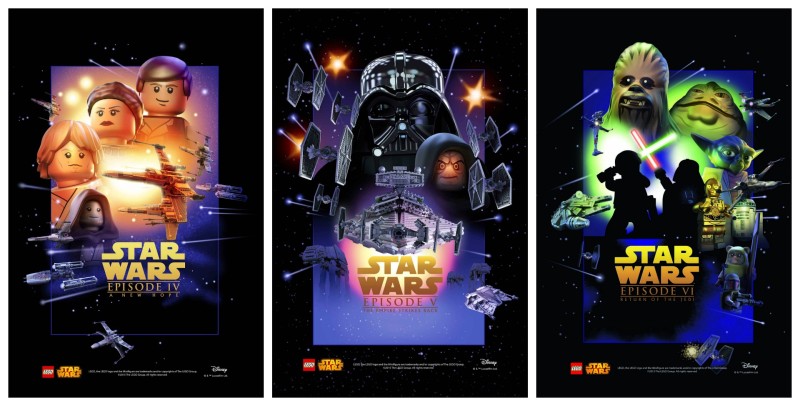 With ample time to get us hyped up for Star Wars Episode VII: The Force Awakens, Disney has made the entire Star Wars movie franchise available to stream or download. You can find all six Star Wars movies at Amazon, Google Play, and iTunes. So whatever ecosystem you're committed to, the Force is strong in that one.
To celebrate Star Wars being online for the first time ever, LEGO has recreated the posters for each movie. Yes, even the prequels, Anakin and Padme haters! And as a bonus, LEGO has included a poster for their upcoming series on Disney XD. LEGO Star Wars: Droid Tales will be retelling the movie saga from the perspectives of C-3P0 and R2-D2, in LEGO form, of course.
You'll be able to pick these posters up at Star Wars Celebration next week. And if you're not able to make it to Anaheim, then check out your local LEGO store or shop.LEGO.com around May the Fourth (of course) to pick up the poster for Episode IV: A New Hope. They'll have posters for the rest of the movies in the months leading up to Episode VII.