Admiral Yularen, A New Hope poster, free shipping, and VIP sneak peeks May 2 – 4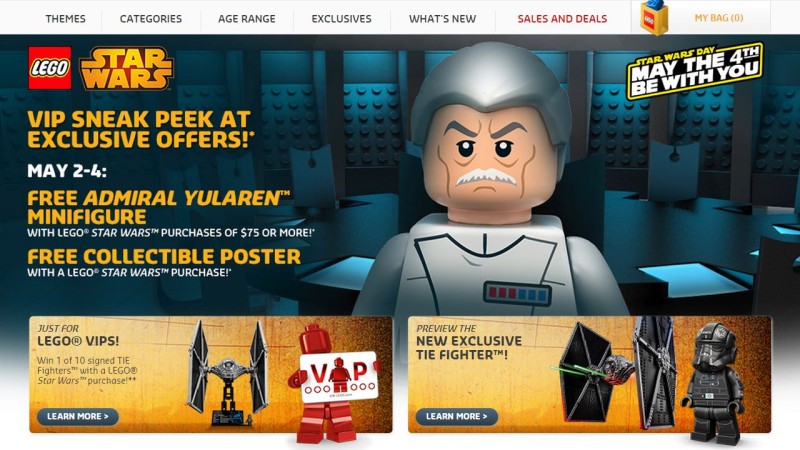 I've still got Avengers on my mind, but LEGO was kind enough to remind me that it's Star Wars Day on Monday. This weekend, they've got special deals for on shop.lego.com, including something extra for LEGO VIP members. With any LEGO Star Wars purchase, you'll get a free mini-figure of Admiral Yularen, who appeared in Episode IV: A New Hope and the Clone Wars animated show. LEGO will also throw in the Episode IV poster from their collection of Star Wars posters recreated with LEGO.
You'll also get free shipping on orders over $75, which you'd get if you pick up the new Collector Series TIE Fighter set, which just went up for sale. VIP members will also get a shot at one of ten TIE Fighters that have been signed by Kjeld Kristiansen, the owner of the LEGO Group. May the 4th be with you!