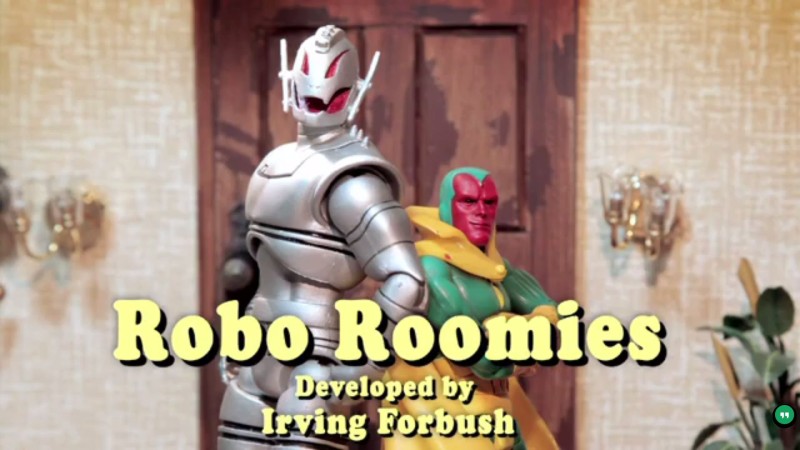 Just in time for the weekend, it's the Vision and Ultron in an Odd Couple remake (further illustrating Hollywood's originality problem?), courtesy of the multi-talented guys at Marvel Super Heroes: What The–?!
There's cameos from the Avengers and the Guardians of the Galaxy, but no X-Men or Fantastic Four. I can't believe that even the MSH: What The–?! crew is piling on the Marvel vs Fox Secret Wars! 😉
https://youtu.be/CUGaHYbNjv4

With the price of rent in New York City, Ultron must take on his heroic foe The Vision as a roommate! The Android Avenger does his best to make life tough for the mechanical menace—can Ultron tolerate his party animal antics? Featuring Groot and Rocket Raccoon!
Source: Ultron & Vision: Robo Roomies – Marvel Super Heroes: What The–?! Ep 41 – YouTube