Free shipping promo ends today; Hulkbuster ships July 1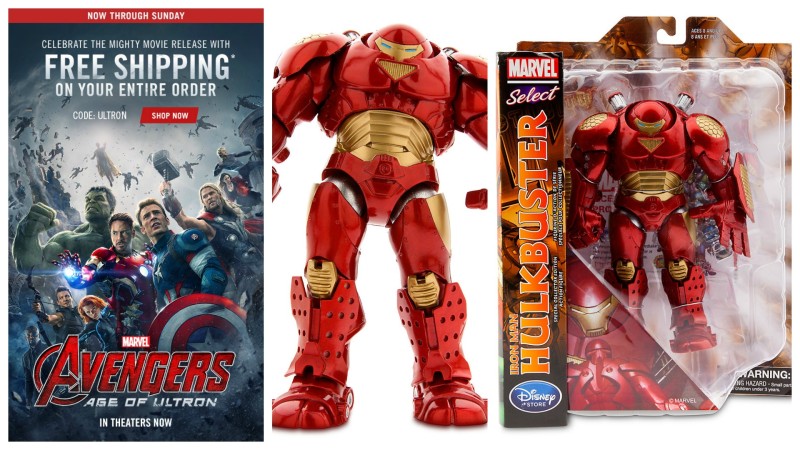 With all the Avengers: Age of Ultron hype this weekend I somehow missed that the official Marvel shop is running a free shipping promotion and that they have the new Marvel Select Hulkbuster Iron Man up for pre-order. To qualify for free shipping, just use code "ULTRON" while checking out – don't worry, you won't be unleashing a mad robot intent on the destruction of the human race. The free shipping promo ends today.
And if you've got a Hulk problem in your action figure collection, then pre-order the Marvel Select Hulkbuster Iron Man, exclusive to the Marvel Shop and Disney Stores. Diamond Select Toys says it's "inspired by Iron Man's appearance in Marvel's Avengers: Age of Ultron" but we know this bad boy is straight out of the comics. Long-time collectors may remember the Hulkbuster that came with the Toy Biz Marvel Legends Legendary Riders wave – I loved that Iron Man, but this update looks a lot less like a toy, and much more like a kick-ass suit of armor.
Note: Our email digests are sent out once a day (we don't want to clog your inbox when we post more than that), and some subscribers can miss out on these one day only sales. Please consider following AFP on Facebook, Google+, and Twitter for more timely updates. Happy shopping!